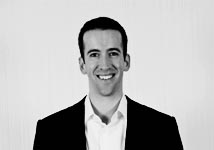 Daniel's experience driving technology strategy will help us deliver the next generation of Total Fraud Protection products", Ricardo Villadiego, Founder & CEO of Easy Solution
(PRWEB) February 20, 2013
Easy Solutions, the Total Fraud Protection® company, has appointed security industry veteran Daniel Ingevaldson as Chief Technology Officer, responsible for technical strategy and overseeing the research team.
Ingevaldson was previously Director of Technology Strategy and oversaw the industry-renowned X-Force R&D team at Internet Security Systems (ISS), which was acquired by IBM for $1.3 billion. Most recently, he was co-founder and SVP of Product Management at Endgame Systems.
"We are thrilled to have Daniel join the team at such a crucial inflection point in the market," said Ricardo Villadiego, Founder & CEO of Easy Solutions. "CSOs and Fraud Prevention Officers are increasingly relying on Easy Solutions to help defend themselves and their end customers against all forms of electronic fraud. Daniel's expertise and experience driving technology strategy for one of the most influential security companies in history will help us deliver the next generation of total fraud protection to these customers."
More than 100 enterprise-class customers, from high-value, client-centric market segments such as banking and online retailers, leverage the Easy Solutions platform to secure over 24 million end users worldwide. The company's comprehensive line of products provides a multi-layered approach to securing transactional environments from online fraud, while leaving legitimate users unaffected.
"Easy Solutions' vision is to provide its customers with end-to-end fraud protection capabilities," said Ingevaldson. "Easy Solutions' unique blend of products and services, each highly integrated and centrally managed, function together to attack fraud from every angle. This approach provides the flexibility customers require to stay a step ahead. I'm excited to join the team and help bring the Easy Solutions vision to market."
Easy Solutions will be exhibiting in booth #2258 at the RSA Conference next week in San Francisco.
Share on Twitter: Former ISS X-Force Director of Tech Strategy @DanIngevaldson joins Easy Solutions (@goeasysol) as CTO. #fraudprevention, #RSAC
ABOUT EASY SOLUTIONS
Easy Solutions delivers Total Fraud Protection® to over 100 clients, with over 24 million end users. The company's products protect against phishing, pharming, malware, Man-in-the-Middle and Man-in-the-Browser attacks, and deliver multifactor authentication and transaction anomaly detection. For more information, visit http://www.easysol.net, or follow us on Twitter @goeasysol.
United States: 1401 Sawgrass Corporate Parkway, Sunrise, FL 33323. Tel. 1 (866) 524 4782
Latin America: Cra. 13A No. 98 – 21 Of. 401. Bogota, Colombia. Tel. +57 1 – 742 5570