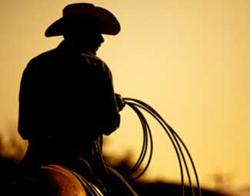 Cowboy Hats and Mobile Phones? WesternHats.com is proud to offer mobile commerce to our cowboys and cowgirls.
Canyon, TX (PRWEB) February 21, 2013
An online retailer of western wear has embraced the newest technology in online communication. WesternHats.com's new website, which went live on February 14th, boasts an interface created with responsive design, allowing the website to display on any device it interacts with. The new fully-responsive site puts Western Hats among the very first e-commerce websites to adopt this exciting new technology.
Online retailers have been required to adjust to the changes in online shopping brought on by mobile technology. The demographic of users who do their online shopping from a portable device continues to grow, and businesses like Western Hats recognize that mobile users constitute a large portion of their customer base. To address the differences in mobile display sizes developers initially created "adaptive design", enabling websites to display properly on a designated list of display dimensions; however, adaptive technology became less and less viable as mobile screen sizes became more varied.
Instead of only appearing on a fixed set of screen dimensions, the responsive design of WesternHats.com organizes the site's content to appear on any sized screen. The responsive site, created by the Dallas-area website design company, SEOTA, employs an ongoing detection of the display size a site appears on; responsive design rearranges the site's information to appear neatly on all devices. The new site offers customers a much easier shopping experience, displaying all relevant products and checkout information in plain view of the customer's browser.
A representative of Western Hats claimed, "The new web site makes it much easier to browse around the site." He continued, "You don't have to scroll from side to side on your phone to find the checkout or the search bar. Everything is directly in front of you". Problems like unnecessary scrolling and different processing capabilities of cell phones can make online shopping unpleasant on some devices. Responsive websites like WesternHats.com feature all of the page's most important content on the device, making it much easier for clients to navigate.
Experts in online marketing are already agreeing that responsive web design will have a large impact on the way that retailers reach consumers: The technology offers a good long-term solution to the increasing number of different mobile devices: smartphones and tablets, alike; responsive sites require less maintenance than adaptive sites, since there is no longer a need to accommodate new devices that emerge on the market; the intuition of the design also determines what site material isn't necessary for a mobile experience, automatically presenting a more straightforward webpage for the user.
Based in Canyon, Texas, Western Hats has experienced the longstanding Texas heritage of western clothing firsthand. An expert in the iconic cowboy hat, Western Hats also provides its valued customers with quality boots, western clothing and accessories. You can view Western Hats' extensive catalog of authentic western wear at http://www.westernhats.com.