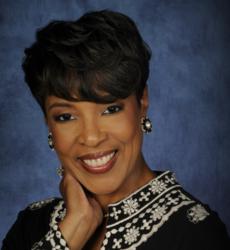 T.F. Truth is your cheerleader as you progress through the book……….... She is truly the financial hero
Sugarland, TX (PRWEB) February 19, 2013
Carla J. Cargle, Founder and CEO of The Financial Truth released a new book today titled "The Financial Truth: The Road to Wealth Begins with You". This interactive multi-media book is Cargle's third release in the Financial Truth Series.
The book introduces superhero T.F. Truth whose mission is to "teach you how to think wealthy, manage your money, save, and overcome life's financial challenges. Truth provides commentary and encouragement throughout the book as individuals make promises to improve their financial situation".
"T.F. Truth is your cheerleader as you progress through the book. She wants you to make smarter financial choices and commit to the goals you set for yourself. She is truly the financial hero," says Cargle.
This book also doubles as a workbook, requiring the reader to complete quizzes and evaluations throughout that reinforce the topics Cargle discusses. The quizzes range from discovering the reader's money personality to spending habits to financial stability.
"It's important for individuals to identify their habits, tendencies, and overall financial style. It's only after evaluating and recognizing pitfalls or bad habits that you can begin to correct them. This is essential for getting on the right path to wealth," says Cargle.
The book is broken into 3 sections: The Soul of Your Money, Your Wealthy Mindset, and Your Body's Financial Needs. The first section focuses on defining true wealth and how it's obtained and sustained. The second stresses the importance of converting thoughts about money to mental choices. Topping it off, the third section introduces the tools to building and securing wealth, including life insurance, long-term care insurance, and how to effectively plan for unexpected life events.
"Too many books give you financial advice and preach how you should manage your money, but don't take the time to walk you through how to apply that advice to your own personal financial situation. I give you that advice plus provide the Wealth Builder's blueprint for actually analyzing your finances and writing out steps you can take to improve them. I also approach it from a holistic point of view, explaining how your mental outlook can affect your financial outlook," says Cargle.
About Carla Cargle and T.F. Truth
Carla, a Financial Advisor, Author and Professional Speaker, has committed her life to economically and financially empower the community. She is a graduate of Hampton University in Hampton, VA. She has been a practicing Financial Advisor since 1992.
In 2002, Carla founded Genesis One Wealth Builders, a Financial Advisory Firm with an emphasis on Retirement Planning and Corporate Financial Education Training.
As an Advocate for Economic and Financial Empowerment across the country, Carla is a frequently featured television and radio guest throughout the United States, and has been featured in national publications.Carla serves as a featured Financial Contributor for Houston's major television networks. She has served as a Judge for the Miller Coors Urban Entrepreneurial Business Plan Contest since 2008.
Carla is the author of "The Financial Truth" ™ book series and the National Urban League's nationally acclaimed Economic Empowerment program entitled, "Know Your Money". Programs written and taught by Carla have impacted over 1 Million Americans since the year 2002.
Carla hosted the internationally applauded internet talk radio show; "The Financial Truth with Carla Cargle" on the VoiceAmerica network in 2007 reaching listeners around the world.
Carla is a member of the National Association of Insurance and Financial Advisors where she has served on the Board of Directors, Houston chapter. In addition Carla has been a qualifying member of the Million Dollar Round Table. She is featured in the 2007 inaugural edition of Who's Who in Black Houston. Carla is celebrated with awards and honors throughout her community.
Preview the new E-Book!
Sign up to receive Carla's Wealth e-Inspirations. visit http://www.carlacargle.com
Cargle available for interviews.