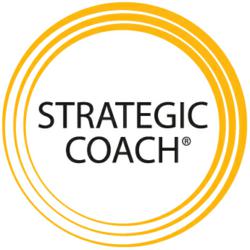 Do what you love and are best at. Delegate the rest.
Toronto, ON (PRWEB) February 26, 2013
Strategic Coach issues comments about Google CEO Larry Page's recent interview with Wired magazine in which Page revealed that his goal is to expand Google by tenfold.
Page refers to this 10x thinking as a "moon-shot mentality," a business approach that Strategic Coach not only supports, but specializes in.
The Strategic Coach Program is known for coaching entrepreneurs in the 10x strategy, which helps businesses to grow at an exponential rate. In response to Page's goal of reaching this milestone, Strategic Coach issued four insider tips as follows:
1. Do what you love and are best at. Delegate the rest.
Focus on a specific skillset to hone or an area of expertise and specialties. Then, delegate the remaining activities to people with talent and passion in those areas.
2. Create a support team of "batteries included" people who are alert, curious, responsive, and resourceful.
You'll recognize the people you want on your team by four specific qualities: they're alert, curious, responsive, and resourceful. Moreover, if your vision of a 10x bigger future overlaps with their own goals, they'll have a personal stake in helping you get there.
3. Transform your time management into ever-greater productivity and profitability.
Take regular breaks of at least 24 hours away from all business-related thinking and activity. This lets the mind rejuvenate itself, which nurtures creativity at work. Then, take the time to train and prepare so when you're back in front of an audience, you're at your best.
4. Create a dream solution for your dream market.
Focus on what your business does best, and make sure to specialize in that area. In other words, create a dream solution for a dream market of your best clientele. The best clients and customers are willing to pay for bigger and better solutions, especially when they can purchase the future they want.
These tips can be found with more in-depth explanations at http://www.strategiccoach.com.
About Strategic Coach.
For more than 20 years, Strategic Coach has offered successful entrepreneurs a unique business coaching program for extraordinary growth, higher income, and exceptional quality of life. Founded by Dan Sullivan and Babs Smith, Strategic Coach is an organization run by entrepreneurs, for entrepreneurs. The Strategic Coach Program enables entrepreneurs to create greater success and freedom for themselves and more value and satisfaction for their clientele. Strategic Coach clients have come from over 60 industries and a dozen countries. Participants regularly travel from as far away as South Africa, Australia, New Zealand, and Hong Kong to attend quarterly sessions.
Contact Strategic Coach at http://www.strategiccoach.com.