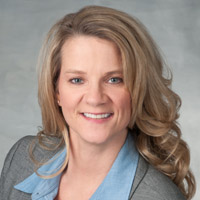 Atlanta, GA (PRWEB) February 21, 2013
Project Development Services, Inc. (PDSI) is pleased to announce the appointment of Vickie Smith as the new Project Director in its Atlanta-based corporate headquarters. Ms. Smith, who brings more than 15 years of project management, banking and real estate expertise to her new role, will lead the company's team of Project Managers.
"Vickie is a superb addition to our team. Her experience in banking is evident in her attention to detail and her understanding of accounting procedures – crucial qualities in development and project management," notes Ralph Engelberger, CEO. "Some of the most visible and renowned properties on the Atlanta landscape have benefited from Vickie's firm grasp of commercial real estate. I am delighted to welcome her to the PDSI family."
Ms. Smith has extensive project management experience in the hospitality industry. She has orchestrated high-profile hotel renovations of over 45 projects in excess of $80 million, including guestroom and public space renovations, mechanical conversions and exterior maintenance projects. Her responsibilities included negotiations between ownership and brand; designer and architect selection, and PIP coordination; scope determination; preconstruction, budgeting and scheduling; bid assembly and evaluation; FF&E procurement, budgeting and purchasing agent selection; and project accounting, including billing and pay applications. She has also conducted site surveys to aide asset disposition and acquisition.
"I am committed to being a trusted advisor and business partner to the owners and developers who rely on PDSI to provide successful solutions that optimize real estate investments while mitigating project risks," said Ms. Smith. "My goal is to work closely with our clients, keeping them informed through effective communications that include online tracking tools and regular comprehensive progress reports."
Three of Ms. Smith's most noteworthy projects are the Atlanta Airport Marriott, the Austin Sheraton Hotel, and the Hotel Derek, Houston. Her roster of past and present clients includes Barceló Crestline, Hospitality Properties Trust, Host Hotels and Resorts, Highland Hospitality, and HEI Hospitality. Ms. Smith holds a Georgia real estate license and a UGA Certificate for Project Management
About Project Development Services, Inc.
PDSI is a Project Management firm that partners with owners, investors and operators to achieve their organizational capital planning objectives. PDSI is focused on the processes necessary to support every phase of a project, from planning and design through procurement, construction, punch list and commissioning. The company's service offerings are custom tailored to meet its clients' visions and business objectives. Please visit http://www.pdsi.us for more information.