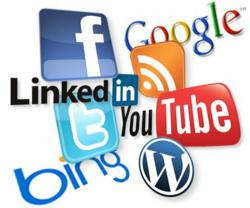 The services offered by ITX Design are geared toward providing customers with realistic solutions that will allow them to begin marketing online quickly
Denver, CO (PRWEB) February 19, 2013
Fueled by an elite team of website designers with decades of experience in marketing, technology, and WordPress development, ITX Design is an emerging force in digital marketing that is dedicated to boosting small businesses profitability, and helping business owners find success in a very competitive online environment.
The premium services now being offered by ITX Design include complete website development, local search engine optimization, email marketing, social media marketing, and directory link building, in addition to extensive social media development services and premium video marketing.
"ITX Design was built from the ground up to help small businesses understand and leverage the web to grow their business," says company CEO Paul Schoolfield. "Because we've built our company around small businesses, we're able to deliver optimal functionality at a rock bottom price, which is more important now than ever."
ITX Design offers several online marketing packages all including website development with sophisticated mobile design options, local search optimization and mapping, email marketing set-up, social media integration, and a dedicated account manager that specializes in helping clients maximize their online presence. Additional services such as e-commerce, video production, ongoing SEO, and paid search campaigns are available with higher-end packages.
ITX Design is now offering (3) separate website design packages
The services offered by ITX Design are geared toward providing customers with realistic solutions that will allow them to begin marketing online quickly. Management at ITX Design understands that growing with clients as they expand their business is priority #1.
"Every business process we have, every marketing strategy we craft, everything we do is geared around what motivates a small business owner and what keeps them up at night," said CEO Doug Davis. "Our goal is to fully understand digital marketing and technology in order to help small business owners struggling with both."
Although ITX Design operates out of Fredericksburg, Virginia, they are able to work closely with small businesses all over the United States and Canada .
There are many services provided by ITX Design, and now the 3 website design packages are ideal for an individual or company of any size who is in need of a developed web presence. For those that require a business web presence the company provides business web design. E Commerce packages are provided for companies who do online sales and require shopping cart solutions. Search Engine Optimization can also be performed to spread the word on the internet, getting news online to promote a business effectively.
For a look at the company's current projects and for more information please visit http://www.itxdesign.com