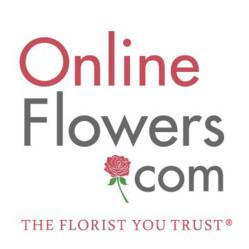 As a real florist, we understand the priorities of the flower business: fresh flowers, tasteful design, and excellent customer service.
Salinas, CA (PRWEB) February 21, 2013
A decade later, Online Flowers.com was credited as florist industry innovators in online retailing. Today, they have helped make parent company Swenson & Silacci one of the largest florists in California.
OnlineFlowers.com handles arrangements for all occasions and offers same-day delivery. It is the Internet division of Swenson & Silacci, Inc., a family-owned florist with retail locations in Monterey and Salinas, California. Being part of a company with a physical presence allows OnlineFlowers.com to provide exceptional service through its floral expertise and fulfillment capabilities.
"As a real florist, we understand the priorities of the flower business: fresh flowers, tasteful design, and excellent customer service," said president and second-generation owner Mark Silacci. "We are one of the very few larger Internet services who can place an order in the system and also fulfill one for another provider."
Online Flowers.com features an extensive selection of online floral arrangements to suit a range of customer preferences and budgets. The site is proud to offer the Vera Wang Collection of floral designs. These luxury flower arrangements are available for all occasions and feature a Vera Wang vase. Designs are built around unique flowers such as burgundy LA lilies, white and pink Asiatic lilies, and orange spray roses.
In addition to floral arrangements, OnlineFlowers.com offers a selection of online gift plants and baskets for every occasion. Customers can choose from a variety of blooming and container plants such as peace lilies, orchids, and garden basket arrangements. Premium gift baskets include the Chocolate Indulgence basket, gourmet fruits, and savory meats and cheeses.
For residents of the Salinas-Monterey area, OnlineFlowers.com offers special online ordering for local delivery. The parent company, Swenson & Silacci Flowers, provides arrangement and delivery services from its physical retail locations.
Monterey County brides-to-be can enjoy professional wedding floral services from OnlineFlowers.com. The company provides complete floral arrangements for the wedding party as well as the ceremony and reception venues. OnlineFlowers.com has managed thousands of large and small weddings and offers bridal consulting for custom results. The website's Weddings section features planning aids, including a portfolio of arrangements and a checklist.
About Swenson & Silacci Flowers
Swenson & Silacci Flowers is proud to be considered the finest florist in the Monterey area and has earned many awards. FTD has ranked the company as among the top 50 florists in the U.S. In 2004, Swenson & Silacci won the Wholesale Florist & Florist Association's contest for National Retail Florist of the Year. Locally, The Salinas Californian readers have chosen Swenson & Silacci as best florist in the Readers' Choice Awards every year since 1996. The company has also consistently won the honor of "Best Florist in Monterey County" in the Monterey County Weekly's annual competition.
Swenson & Silacci was founded in 1945 as a family business, and is still managed by two generations of the Silacci family. Edward Silacci, Chairman of the Company, is semi-retired but still enjoys coming in to work on a daily basis. He is a Charter Member of the prestigious American Institute of Floral Designers(AIFD) and has designed is numerous industry shows, symposiums and conventions. Edward's son, Mark Silacci - an MBA graduate of Santa Clara University, is the President of the company and is re sponsible for day-to-day operations.