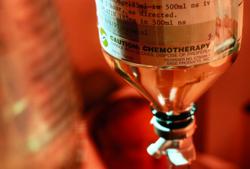 A total of almost 60% of the estimated 750,000 cancer patients receiving IV chemotherapy used an implantable port, indicating that there is still a significant opportunity for growth.
Vancouver, BC (PRWEB) February 21, 2013
The market for vascular delivery devices and accessories in the United States grew by 6% over the previous year to nearly $4 billion. Market growth will be driven by a high incidence rate of cancer among the American public and government policies that encourage safer practices and products.
These vascular delivery devices have been used extensively for decades, and they represent an established and integrated component of patient care. The rise in demand for vascular access devices is proportional to the number of people who require medical care each year. As of 2011, the U.S. population was growing at approximately 0.7% per year, with the distribution shifting toward an older population due to declining mortality rates in the older demographic and reduced fertility rates in younger age groups.
Approximately 26% of Americans are obese, a statistic that is steadily increasing. As the population ages and this obesity rate grows, the number of people needing medical care and therefore vascular access devices or accessories will also rise. The hospitalization rate in the U.S. is expected to increase over the next few years. Despite its decline in previous years due to the economic recession, treatment in alternate care sites, such as clinics and nursing homes is expected to increase even more rapidly than the hospitalization rate.
Market Driven by the Goal for Fewer Infections
"Our research finds that in recent years, there has been a concerted effort by U.S. government organizations, hospitals, medical companies and device manufacturers to decrease infections from central venous catheters (CVCs)" states Dr. Kamran Zamanian, CEO of iData Research. Catheters provide a direct route to the bloodstream for bacteria colonized around the insertion site and along the surface of the catheter. CVCs are commonly used for parenteral nutrition, blood transfusions, blood draws and medication and chemotherapy delivery. CVCs have long been the standard device used for gaining vascular access in emergency situations where patients require large volumes of fluids in short periods of time.
The Centers for Medicare and Medicaid Services (CMS) have stated that they will no longer reimburse treatments of vascular access–related infections, as they are preventable. Although antimicrobial coated and impregnated catheters are one way to reduce infections, this technology has not been readily accepted by clinicians, owing to a lack of clinical data validating the price premiums associated with these devices. Instead, catheter kits are including more accessories such as full-body drapes, manufactured securement devices and tip guidance capabilities. These additional features increase the ASP and the overall value of the market.
A number of new technologies are expected to drive the market for implantable ports. An interest in
placing ports peripherally in locations that target specific cancer sites has also emerged. While implantable ports have the lowest infection rate of all vascular access devices, infections can become very serious if they are not diagnosed early or if a patient's immune system is compromised. Improvements to ports such as this could make them a more attractive alternative and would create competition for Peripherally Inserted Central Catheters (PICCs) and chronic CVCs.
Patient Preference: Implantable Ports for Chemotherapy
Patients undergoing chemotherapy often want to remain active during their treatment. Implantable ports, unlike alternative vascular access devices, are not visible externally. As a result, most patients prefer implantable ports over external devices that can limit patient mobility, preventing them from swimming, showering and other activities that could dislocate or compromise the sterility of the vascular access device.
Ports are most commonly used in patients undergoing chemotherapy. In 2010, a total of almost 60% of the estimated 750,000 cancer patients receiving IV chemotherapy used an implantable port, indicating that there is still a significant opportunity for growth. These devices can also be used for blood transfusions and to deliver other medications such as antibiotics. In addition, ports can facilitate blood draws and in rare cases are used for parenteral nutrition. Ports have a lower infection rate compared with all other vascular access devices; however, owing to their long-term use and subcutaneous nature, it can be difficult to identify infections until they progress to a dangerous level.
Competitors
Becton Dickinson currently holds the lion's share of the vascular delivery device and accessories market. Not far behind is C. R. Bard, which leads with more market segments than any other competitor. Covidien has expanded its medical device product line with the addition of new endoscopic sealing devices, embolic protection devices and plaque removal systems. While these devices are not vascular access devices specifically, an expanded portfolio allows Covidien to reach more customers and potentially sell complementary vascular access devices alongside its other medical products. Expanding its presence in Asia-Pacific and Latin America, it has achieved double-digit growth in these markets.
iData's comprehensive report series entitled: Market for Vascular Access Devices and Accessories includes the latest data, market analyses and competitor profiles for over 65 market segments in the U.S., Brazil, Asia Pacific (Australia, Japan & South Korea), and 15 European countries.
Get a complete synopsis or table of contents for a report from this series by registering for free here.
About iData Research
iData Research Inc. is an international market research and consulting group focused on providing market intelligence for manufacturers including fortune 500 companies as well as smaller startup companies needing to better navigate the medical device market.. iData covers research in: cosmetic surgery, diabetes, cardiology, and more.
Market for Vascular Access Devices and Accessories report:
Main Segments Included:

Implantable ports
Huber needles
Central venous catheters (CVCs)
Dialysis catheters
Peripherally inserted central catheters (PICCs)
Midlines
Peripheral intravenous catheters (PIVCs)
Ultrasound systems used for vascular access
Catheter securement devices
Syringes
Needles
Companies Included:

Cook Medical
Siemens Medical Solutions
Edwards LifeSciences
AngioDynamics/Navilyst Medical
Medcomp
GE Healthcare
Retractable Technologies Inc.
B. Braun
Terumo Medical
Becton Dickinson
C. R. Bard
Vygon
Centurion Medical Products
Zefon International
Kawasumi
Nipro Medical
Esaote North America
Zonare
Covidien
Teleflex Medical
Smiths Medical
SonoSite
C. R. Bard