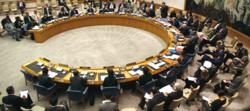 Orlando, FL (PRWEB) February 22, 2013
Out of the total $500 billion that goes to government contracting, 23% of all of those contracts are devoted small business. Roughly $115 billion are currently set aside for businesses that meet the federal requirements. In an even more fair and balanced effort to create more valued opportunities for small businesses the Strategic Sourcing Leadership Council was formed. The council was created with recommendations from the Office of Management and Budget and the President's Management Advisory Board. The council will include seven of the highest contracting agencies and representatives from the Small Business Administration. This is an excellent way to help make a stronger push in reaching the 23% goal established for small business in government contracting. The council's combined efforts will be specifically focused to develop the acquisition workforce, buy goods/services smarter, and develop small business efforts. Joe Jordan, Administrator of the Office of Federal Procurement Policy stated, "Strategic sourcing as a win-win that will drive down costs for the taxpayer while reducing the administrative burden for contractors."
The coined strategy of 'strategic sourcing' originally used in private industries will help cut down the government buying in bulk and help sourcing out contracts to small business. The goal of the Strategic Sourcing Leadership Council is to allot $150 billion of the $500 in annual government contracting to be strategically sourced. This can be done by evaluating past procurement costs. By evaluating past procurement costs federal buyers can purchase more effectively and building stronger relationships with small business vendors. Jordan mockingly quoted, "We don't need to touch the wonderful 2,200-pages (referring to the Federal Acquisition Regulation) for agencies to share what's been paid. Our government is the largest purchaser in the world, but it buys as if it were 130 mid-sized businesses. We've got to leverage our buying power." It is clear that once there is a more feasible trust between government and industry established, there will be an even bigger gateway for small business in federal contracting.
The small business efforts that our government makes day by day is truly what makes our country so great. The time and energy that our government officials spend trying to create solutions to incorporate small business set-asides is a beautiful thing. All of these small business opportunities can be acquired by a business by simply registering for government contracting. The federal government requires all small businesses interested in federal contracting to register in a procurement database called System for Award Management (SAM). However this process is not all sunshine and rainbows. Most business owners consider the registration process to be more than a hand full. It can take businesses weeks or even months to properly register their business in SAM, due to its tasking process. That is why it is recommended to use a third party registration firm to properly register a business in SAM. US Federal Contractor Registration like the Strategic Sourcing Leadership Council is here to help small business vendors become established in government contracting.
Pamela Sapia, SBA District Director of the San Antonio, Texas Office quoted in a phone interview, "These businesses need to be very proactive and need to be educated on the system. The businesses that have the time to dig in and really understand what they are getting into will learn the system. I think a company can go in and register but there are companies out there who don't want to deal with that process, and those who can't take the time can use a third party registration firm. A third party registration firm is fine. If a small business does not want to take the time to understand the process they can pay a third party registration firm to register their business. We here at the SBA we see businesses do it both ways. The most rewarding part about my job is seeing businesses just getting started make their dreams happen when they are ready to take that next step. We are all here to serve and help small businesses."
US Federal Contractor Registration is the word's largest third party registration firm that provides dedicated case managers to help small business owners every step of the way from initial registration to finding bid opportunities for contracts. US Federal Contractor Registration's case managers are experts in SAM registration and will help a business easily register as well as assist that business in winning contracts . Eric Knellinger, President of US Federal Contractor Registration stated, "The SBA is a wonderful organization helping thousands of businesses realize their dreams of government contracts. As Mrs. Sapia stated, it does take time to out of a business owner's day to go to classes and learn the process. It is important to make sure that all these small businesses interested in becoming involved in federal contracting get a fair chance. US Federal Contractor Registration is the option that businesses are now turning towards."
Mr. Knellinger went on to say, "Small business development is our first priority in making efforts to help these businesses not only survive but thrive in federal government contracting. US Federal Contractor Registration holds the hand of the business owner and walks them through the process much like an accountant would do for their client. The SBA does a great job helping businesses that have the time to utilize their services. We do charge a fee for the service, but the time, savings, and frustrations usually out way the cost."
US Federal Contractor Registration will be currently offering a free evaluation and review of vendors' government registration. During the evaluation, a Placement Specialist will review the company's government contractor registration to ensure it is complete, contains the correct information and is optimized to help them win government contracts. This free evaluation special will only be available to businesses for a limited amount of time.
US Federal Contractor Registration is a third party registration firm with corporate offices in Orlando and Saint Petersburg, FL that has helped thousands of businesses complete their SAM registration and bid on contracts. US Federal Contractor Registration pairs businesses with a dedicated case manager who helps them every step of the way from initial registration to bidding on contracts. US Federal Contractor Registration's BBB rating is A- thanks to the quality of their service and responsiveness to customers. To request a free evaluation and assessment by a Placement Specialist for your business, call the Contractor Helpline at (877) 252-2700 ext 1 or visit our website at https://www.uscontractorregistration.com/.