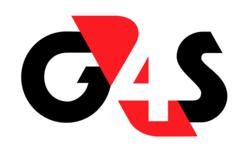 "We are excited to bring Sam into the G4S Technology Team."
Omaha, Nebraska (PRWEB) February 20, 2013
G4S Technology LLC (formerly Adesta), a leading systems integrator and project management company for electronic security systems and communication networks, announces the appointment of Sam Belbina to its senior management team in the role of Executive Vice President. With over 20 years of security experience, Mr. Belbina will oversee Business Development, Marketing and Communications. He will also have executive responsibilities for strategic initiatives, including opening new markets and the expansion of National and Global Services business.
Mr. Belbina was most recently the Vice President of Sales and Center of Excellence for Schneider Electric where he was responsible for sales of the Schneider/Pelco video brand and the integrated security solutions business in the United States. In this role, he captured and managed over $400M in business.
Prior to Schneider Electric, Mr. Belbina managed TAC Americas, Inc., Systems Integration East Division. In this role, he was responsible for sales and implementation of integrated security systems and Building Automation Services. He has also managed multi-million dollar security projects in Malaysia and has overseen business development and management of projects in the UK, North Africa and the Middle-East. He earned an M.B.A. from Loughborough University in Leicestershire, UK, and a BSC Degree in Electrical Engineering from Bradford University in West Yorkshire, England.
"We are excited to bring Sam into the G4S Technology team," said Bob Sommerfeld, President of G4S Technology. "His exceptional industry experience and keen business sense will bring a great deal to the Senior Management Team, and will continue our mission to grow and advance security and communications in the industries that G4S Technology serves."
About G4S Technology
G4S Technology (formerly Adesta) brings innovative, flexible and cost-efficient thinking to the design, construction and maintenance of stand-alone or integrated communication networks and security systems. For nearly two decades, G4S Technology has offered commercial, industrial and governmental clients an efficient single point of contact for all their project issues. A trusted partner to customers and suppliers around the world, G4S Technology takes great pride in delivering outstanding technology, superior control and a great return on investment.
G4S Technology has deployed over two million fiber miles in more than 200 rural and metropolitan areas and completed over 1,500 electronic security systems projects in the United States, Europe, Asia, Central America and the Middle East.
Headquartered in Omaha, Nebraska, G4S Technology is managed by executives from the telecommunications, construction and security industries. The company is a leader in providing innovative, turnkey solutions for advanced communication and security systems.
About G4S
G4S is the world's leading security solutions group, which specializes in outsourced business processes in sectors where security and safety risks are considered a strategic threat.
G4S is the largest employer quoted on the London Stock Exchange and has a secondary stock exchange listing in Copenhagen.
G4S has operations in more than 125 countries and more than 657,000 employees. For more information on G4S, visit http://www.g4s.com
For further inquiries, please contact:
Laura Kocher, Communications Specialist
(402) 233 7570
Laura.kocher(at)usa(dot)g4s(dot)com