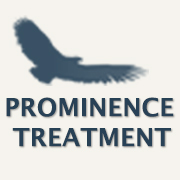 LOS ANGELES, CA (PRWEB) February 20, 2013
Prominence Treatment Center has commented on a real estate executive's claim that, from personal experience, an addiction to prescription drugs "[Is] just not possible just to stop, you can't do it on you own." CBS News recently ran a story interviewing the real estate executive, named Jeff. In their article, Jeff discusses how his addiction stemmed from painkillers prescribed to manage pain from a car accident.
This is a story that Prominence Treatment Center knows all too well. Prominence, an upscale, luxury addiction treatment center in Malibu, California, has extensive experience with prescription drug addiction. This experience would suggest that Jeff's claims are not far from the truth.
In a recent blog post by Prominence Treatment Center, they outlined the major difficulty with prescription drug abuse and the struggle to identify an individual's addiction. Unlike well-known street drugs, prescription drug addicts tend to be high functioning. They do not often show troubling behavior at work, and they continue to excel. Because prescription drug abuse often begins with legitimate pain, and because the drugs are obtained legally, gauging and confronting prescription drug abuse rarely happens before the addict needs outside help.
Prominence Treatment Center has a history of treating clients with prescription drug addictions. Their detox program manages the painful withdrawals as its first step. Afterwards, a dedicated, Non 12-Step Rehab program is used to help the addict fully recover from the drug abuse.
Prescription drug addiction is best treated through professional guidance. Trying to treat your addiction by yourself might result in short-term victories, but the addiction will persist. Call Prominence Treatment Center for more personalized information regarding a specific prescription drug affliction.
--
Prominence Treatment Center is a luxury, private drug and alcohol residential rehabilitation program located in Malibu, California. Prominence Treatment Center offers Non-12 Step treatment to its clients.
Through the Non-12 Step process, Prominence Treatment Center takes a holistic approach to healing for each individual. Every treatment program is tailored to the individual to:

Address underlying issues
Provide the highest level of care and comfort
Change individuals' thought process and behaviors
Eliminate addiction for the long term
For more information please visit http://prominencetreatment.com/ or call 877-383-2284
Media Contact:
Xivic Inc.
Jesse Bouman, 310-358-0108
jesse(at)xivic(dot)com