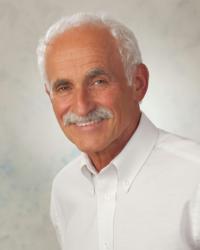 Hudson, NY (PRWEB) February 19, 2013
Robert E. Danz, D.D.S., is now accepting new patients seeking gum disease treatment in honor of American Heart Month. He is aggressively treating gum disease because of its likely connection to heart disease. While numerous studies have indicated that a link exists, a new study being presented to the Society for General Microbiology goes as far as labeling the bacteria that cause gum or periodontal disease as a contributing factor. The bacteria enter the bloodstream through infections or sores in the gums, and create a protein that can cause clotting.
Gum disease begins as bacteria that cause plaque on the teeth. The plaque in turn is a perfect breeding ground for the bacteria, which then attack the gums. Infected gums may allow the bacteria relatively easy access to the bloodstream. When the bacteria create the clotting protein, it can cause growths, clumps and clots that can cause problems in the heart and brain. While gum or periodontal disease is likely not the main cause for heart disease, it does look like it could be an active contributor.
By eradicating periodontal disease from the mouths of his patients, Dr. Danz is doing his part to help reduce the risk of heart issues and other serious health conditions for his patients. Patients who practice exemplary oral hygiene as part of a healthy lifestyle are less likely to contract the disease. Patients who have gum disease can get treatment and improve their overall health.
While more information must be gathered and additional studies done, evidence to date shows that those who brush their teeth at least twice daily have a lowered risk for coronary artery disease. Getting treatment in the early stages of periodontal disease can help reduce the problems associated with it. Learn more about the connections between oral health and heart disease at http://www.hudson-dental.com.
Robert E. Danz, DDS, is a general dentist offering patients personalized dental care for Hudson, NY. Not only does Dr. Danz run his own practice, he is also involved in his community. Dr. Danz received his dental degree from the New York University College of Dentistry, after earning his bachelor's degree from Long Island University. He has also taken numerous postgraduate education courses, specifically focusing on cosmetic and restorative dentistry. Dr. Danz is part of one percent of dental professionals providing the most recent FDA cleared laser procedure for gum disease and periodontal treatment. To learn more about Robert E. Danz, DDS and his dental services visit their website at http://www.hudson-dental.com and call (518) 444-4215.