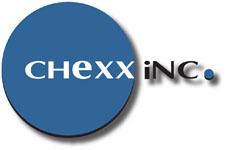 It's clear that as the industry grows increasingly international, so do the payments
(PRWEB) February 20, 2013
The annual SCOPE Summit for Clinical Ops Executives took place February 5th – 7th, 2013 in Miami, Florida. The summit is a series of conferences, presentations and workshops designed to explore the current trends and challenges facing the clinical research space. Chexx Inc. provides simple payout solutions for clinical trials, ensuring that international patients receive funds fast, and in a format that works for them.
The three day summit delivered on its promise to initiate dialogue on the industry's key topics. In the payments realm, Chexx Inc. noted several new trends. "It's clear that as the industry grows increasingly international, so do the payments", states Peter Sampson, VP of Corporate Development for Chexx Inc., "Many service providers are now migrating into non-core areas to add value, and this includes site and patient payments. However, the basic payment model is currently experiencing a shift from paying sites to sending payment directly to patients".
The current trends in clinical trial payments dovetail nicely with Chexx Inc.'s offering. Chexx Inc. provides convenient international payout services by check, electronic payments and preloaded credit cards. With 17 years of experience in international outbound payments, Chexx Inc. offers the ability to utilize the latest technology to easily tap into both major and developing markets under the guidance of payout experts.
Now in its fourth year, the SCOPE Summit consists of 8 speaker conferences and six short courses with an emphasis on creating solutions to the current challenges facing the clinical trial space. Attendees and speakers are encouraged to participate in all sessions throughout the entire event.
About Chexx Inc.:
With full service offices in Europe and North America, Chexx Inc. serves the payment disbursement needs of clinical trial companies, market research companies, international payroll, sales organizations and affiliate marketing networks around the world. For over 17 years they have specialized in providing timely, convenient and cost-effective payouts with excellent results. Chexx Inc. maintains a large network of regional banks to provide payment coverage in over 200 countries. Considerable resources are focused on technical integration and relationship management with each banking partner, resulting in stable global coverage and built in redundancy in key regions.