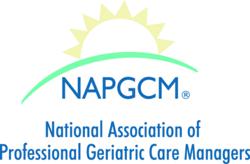 Families who understand the disease process engage professionals to coach and guide them
Tucson, AZ (PRWEB) February 22, 2013
A recent study funded by the government and published in The Journal of Neurology said that by 2050 it is expected that 13.8 million people will have Alzheimer's disease. Families currently provide almost 80% of all care and the burden on the working family caregiver can be extreme – immensely affecting resources and health of family care providers. The estimated cost of providing care for these individual is estimated to top $1 trillion a year.
Families who understand the disease process engage professionals to coach and guide them (from the private, non-profit, and educational systems). They will be better equipped to give care, share care, and survive the long journey that an Alzheimer's diagnosis can bring.
The National Association of Professional Geriatric Care Managers recommends that all families learn about the symptoms of the disease and at a minimum do the following:
1) Locate classes that give an overview on the disease.
2) Become aware of the resources for diagnosis and treatment.
3) Become aware of the local support systems to give family respite.
4) Educate themselves on the legal tools that will be necessary to take over the decision making when necessary.
5) Consult with a professional geriatric care manager who can be the coach and locate the local resources for the family.
6) Become aware of all the entitlements that could assist with expenses of the care.
7) Learn how to communicate to someone who has a dementia to reduce anxiety and stress.
Geriatric Care Managers are part of a support network that are knowledgeable about the resources in their communities, and can anticipate needs and be there for the elderly when the family cannot. They can hire and supervise hourly or live-in caregivers as well. Their involvement can give the family an assurance that the right people are there to help. To locate a professional Geriatric Care Manager in your area, please visit: http://www.caremanager.org.
About NAPGCM
The National Association of Professional Geriatric Care Managers (NAPGCM) was formed in 1985 to advance dignified care for older adults and their families. Geriatric Care Managers are professionals who have extensive training and experience working with older people, people with disabilities, and families who need assistance with caregiving issues. They assist older adults, who wish to remain in their homes, or can help families in the search for a suitable nursing home placement or extended care if the need occurs. The practice of geriatric care management and the role of care providers have captured a national spotlight, as generations of Baby Boomers age in the United States and abroad.
A Geriatric Care Manager is a health and human services expert, such as a social worker, counselor, gerontologist or nurse, with a specialized body of knowledge and experience related to aging and care issues. A Geriatric Care Manager assists older adults and persons with disabilities in addressing issues related to their health, psychological, functional and legal/financial status. In addition, the GCM coordinates ongoing care and serves as an experienced guide and resource for families of older adults and others with chronic needs. The GCM respects the autonomy of the individual, services with sensitivity, and supports the dignity of each individual.
Geriatric care managers who are members of the National Association of Professional Geriatric Care Managers (NAPGCM) are committed to adhering to the NAPGCM Code of Ethics and Standards of Practice. For more information or to access a nationwide directory of professional geriatric care managers, please visit http://www.caremanager.org.