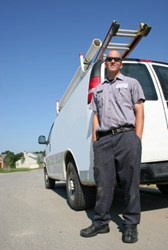 With thousands of loads posted to the site, this offers fantastic opportunities for drivers looking for hot shot jobs
Denver, Colorado (PRWEB) February 19, 2013
CitizenShipper has experienced significant annual growth since the company was founded in 2008. The company's CEO Richard Obousy used those numbers as well as consumer and competitor news to forecast improved possibilities for micro-entrepreneurs. "With thousands of loads posted to the site, this offers fantastic opportunities for drivers looking for hot shot jobs" says Obousy. Those in the business know that the hot shot business means fast turnaround. "Folks need stuff shipped, and they need it yesterday!" says Obousy. "That's why the internet is the perfect platform for connecting drivers with these loads, because communications happen at the speed of light."
Low Cost has played a significant role in bringing shippers to CitizenShipper.com. "Because we match hot shot jobs with drivers going somewhere anyway we can help bring the consumer low prices" says Obousy. Drivers can make profit even while charging less than traditional trucking companies because of the company's manifesto which sees it use up empty space in cars and trucks that are already on the road.
CitizenShipper is just one of several peer-to-peer marketplaces that have enjoyed non-trivial expansion in 2012. Others include including Airbnb, Deskwanted, and Spinlister. Many believe the trend toward peer to peer services will continue into and beyond 2013. As the peer-to-peer marketplace grows in magnitude and reach – moving past goods to a vast range of services – it will progressively upend key industries from hospitality to tourism and transportation.
"Micro-entrepreneurship is all about empowering your typical person on the street to generate revenue on their own terms". Says Obousy. "CitizenShipper let's the user use their vehicle to connect them with shipments and is a novel form of micro-entrepreneurship."
About CitizenShipper:
CitizenShipper.com is an online shipping marketplace that utilizes a peer-to-peer, auction-style platform to connect people in need of shipping services with drivers, haulers, and transporters throughout the United States and Canada. Launched in 2008 and headquartered in Denver, CO, CitizenShipper.com was originally designed to connect people who need items shipped to a particular location with people already traveling in that direction. The company serves more than 39,000 members.