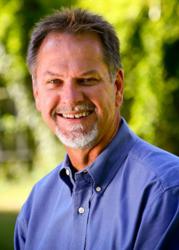 Placentia, CA (PRWEB) February 20, 2013
Convene, a premier Christian CEO Forum organization, announced that John Lynch of Truefaced will be a keynote speaker at their 2013 CEO Summit to be held in Dallas, TX on April 25 – 27, 2013.
Each year, Convene hosts approximately 150 to 200 prominent CEOs and business owners from across the country for two and a half days of instruction, inspiration, and peer-to-peer interaction. The aim is to encourage and equip business leaders to take the practical steps necessary to lead their businesses to a new level of success and Kingdom significance.
John Lynch brings a catalytic vision of how to live in the reality of God's grace to the 2013 CEO Summit. John teaches people how to experience the profound benefits of being loved, by teaching them how to "trust God and others with themselves." -- Truefaced's definition of humility. This trusting path starts people on a powerfully freeing journey of authenticity, integrity, and generosity in their friendships, marriages, families, teams, leadership, and cultures.
A great communicator and writer, John Lynch is a vital staff member of the Truefaced team and co-writer of The Cure and TrueFaced the book. In addition to speaking nationally with the Truefaced team since 1997, John has co-authored a number of books and resources with Truefaced, including the bestseller The Cure and the popular TrueFaced Two Roads audio-video message.
John recently stepped out of that role to begin working full time at Truefaced. The authenticity, longevity, and playfulness of these two flawed communities, Open Door and the Truefaced group, brings real-world reality and potency to this Truefaced message.
Founded in 1996, Convene is a dynamic community of Christian CEOs and business owners meeting together to help each other build exceptional businesses, become higher impact leaders, and have greater Kingdom impact through the principle of "iron sharpening iron."