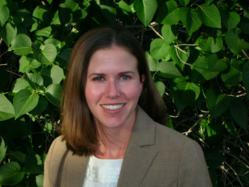 Whether you are a sophomore or a junior, your PSAT score can provide you with valuable insights into how to prepare for the SAT.
Denver, CO (PRWEB) February 21, 2013
Katherine Price, a Senior Associate with Montgomery Educational Consulting, recently wrote the article, Four Myths About the PSAT, which provides insights into common assumptions about the PSAT.
"Students often receive their PSAT scores and they are not sure what to do with them," stated Ms. Price. "Whether you are a sophomore or a junior, your PSAT scores can provide you with valuable insights into how to prepare for the SAT."
Ms. Price informs students that their PSAT scores really do matter. "Even though your score will never be seen by an admissions office, students still should carefully review their scores and the resources provided," states Ms. Price.
Sophomores should also consider if they will need to prepare for the PSAT during their junior year. "Students who received a total score their sophomore year that is close to the National Merit Selection Index for their state, should put in a little study time in order to see if they can get their total score into the National Merit Scholarship range," added Ms. Price. Receiving National Merit Scholarship recognition not only gives students access to scholarship funds, but is it also an achievement that colleges love to see on applications.
In her article, Ms. Price also cautions students against simply adding a zero to their scores in order to "predict" their SAT score. "PSAT scores actually predict a range for your SAT scores, since it is impossible to predict an exact score from one day of testing."
Finally, students should use their PSAT scores to review what skills they need to improve upon in order to do well on the SAT. Ms. Price encourages students to log into My College Quick Start, a resource provided by College Board, for more information.
From offices in Colorado and New Jersey, Montgomery Educational Consulting offers comprehensive, personalized educational counseling services to students locally, around the country, and around the world. These college admissions experts guide students every step of the way as they navigate the university search and application process. Then, they help students get admitted to the college that is right for them.
For more information about Montgomery Educational Consulting, call 720.261.8299, or email info(at)greatcollegeadvice(dot)com. Or visit http://greatcollegeadvice.com.