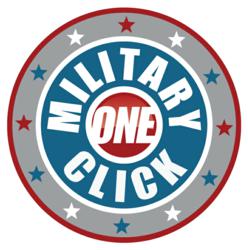 "priority for the New Orleans delegation will be given to those in the region as well as military entrepreneurs with a strong application..." according to Natalie Thomas, Inc. MEP program manager.
Washington, DC (PRWEB) February 20, 2013
MilitaryOneClick is teaming up with the Inc. Military Entrepreneur Program to find service members, military spouses and veterans to apply for this one of a kind mentorship opportunity. The Inc. Military Entrepreneur Program will continue its mission to provide resources to military business owners by hosting a special delegation at the 2013 Grow Your Company Conference in New Orleans, LA. Those chosen for this opportunity will have access to the full conference schedule as well as special programs designed specifically for them, all happening April 10–12, 2013.
Inc. launched the first Military Entrepreneur Program in September 2011 at their Inc. 500/5000 conference and awards gala in Washington, DC. Inc. started this program as a resource for veterans, service members, and military spouses to start, run, and grow their own businesses. MilitaryOneClick founder and CEO, Jennifer Pilcher is a huge advocate of the program and was accepted to attend the first Inc. Military Entrepreneur Program event in September 2011 and invited back as an alumni delegate at the GrowCo conference in New Orleans in 2012. Inc. named MilitaryOneClick a "Top Start Up for 2011" and has continued to help them grow. Pilcher commented, "After hearing Norm Brodsky (Inc. columnist 'Street Smarts') speak at the first Military Entrepreneur program I went over to thank him and he pointed to my shirt and said, 'What is MilitaryOneClick?' After my 30 second elevator pitch he took time during the conference to meet and discuss the future of my company. He told me 'Go Big' which was music to my ears." Pilcher continued, "Norm is always a phone call away for mentorship and when I brought MetLife and GM on board as sponsors, I called him to ask if they were 'big enough'?"
According to Natalie Thomas, Inc. Military Entrepreneur program manager, "priority for the New Orleans delegation will be given to those in the region as well as military entrepreneurs with a strong application and need for this resource to grow their company." All accepted applications will be notified on or around March 13, 2013. If selected, chosen applicants will receive further information regarding event details and their participation. The Inc. Entrepreneurs Program is free to attend, however participants are responsible for all travel costs related to the conference.
Pilcher, celebrating MilitaryOneClick's two year anniversary this month, commented, "applying to this program is the best business decision I made. The mentorship with top entrepreneurs, meeting keynote speakers, attending break-out sessions and networking with fellow military entrepreneurs is truly priceless." Those interested in attending must submit a completed application by March 7, 2013. Find more information and to apply visit: http://www.inc.com/military-entrepreneurs
For questions concerning the application, please email Natalie Thomas at nthomas(at)inc(dot)com. Please follow @IncOnStage | #incvets.
Inc. Magazine is one of the top business publications focused exclusively on fast-growing, privately held Companies.
MilitaryOneClick is a global digital media platform connecting military families with community resources in one click. Please visit: http://www.militaryoneclick.com for more information or email jennifer(at)militaryoneclick(dot)com