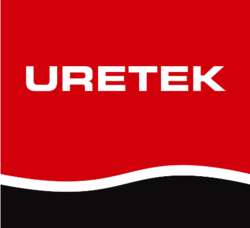 As a business owner, I am proud of the Florida education partnerships with our Florida College System, Florida Chamber of Commerce and Florida Council of 100 that are focused on right skill sets, reasonable costs, and in-state jobs
Washington, DC (PRWEB) February 21, 2013
On Tuesday, February 19, 2013, URETEK Holdings Inc. CEO Kathleen Shanahan spoke on a panel at the U.S. Chamber of Commerce's Institute for a Competitive Workforce and Young Invincibles seminar on "Getting to Work: What Students and Employers Need From Higher Education."
The panel, entitled "The Future of Higher Education: From the Business and Student Lens," brings together business leaders and students, along with the Young Invincibles, who will discuss the future of higher education and how business leaders and students can work with one another to address our skills gap problem. Students want to maximize their degrees and secure employment, while businesses want to hire people with the necessary skills to add value to their companies. This panel will discuss what each constituency must learn from the other to achieve mutually beneficial relationships.
"I applaud the US Chamber Foundation's leadership to partner with ICW and Young Invincibles to outline the challenge and opportunities in higher education today. As a business owner, I am proud of the Florida education partnerships with our Florida College System, Florida Chamber of Commerce and Florida Council of 100 that are focused on right skill sets, reasonable costs, and in-state jobs."
Ms. Shanahan has a distinguished background in education. She currently serves as a member of Florida's State Board of Education, the Eckerd Board, the Lincoln Center Institute Board, and served as Chief of Staff to former Florida Governor Jeb Bush during his overhaul of Florida's education system.
About URETEK Holdings, Inc.
URETEK Holdings, Inc. specializes in improving the weight-bearing capacity of subsurface soils through the injection of patented, lightweight, expanding structural polymers. The patented URETEK Deep Injection™ Method provides the industry's most cost-effective, fastest and safest solution for soil stabilization and densification at depth without excavation. For 25 years, URETEK has safely completed more than 85,000 projects leveling, lifting, sealing and stabilizing structures of all sizes for commercial, residential, and governmental clients. URETEK Holding is currently operating in Florida, Georgia, Alabama, Mississippi, West Virginia, Tennessee, Kentucky and Ohio.
For more information, please visit http://www.uretekholdings.com, call 866-9URETEK (866-987-3835) or email Scott Harkness at sharkness(at)uretekfl(dot)com.