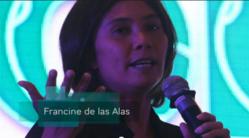 Happiness is our inner compass to God.
Kauai Hawaii (PRWEB) February 21, 2013
We all want to be happy and we all experience moments of happiness, but these moments never seem to last. Is happiness a state of consciousness that comes and goes or is it something else altogether?
What makes us Happy? This question is the essence of an entire field of psychological research. The documentary Happy takes a deep look at what makes us happy and it is surprising what this inspiring documentary reveals. Would you be happy living in a slum? Shockingly some people are. Research shows that it is not necessarily our environment or circumstances that make us happy, but what does?
Kosi reveals, "We think that getting what we want produces happiness, but it not getting what we want that produces happiness, but rather the fulfillment of our desire or the end of the desire that returns us to our natural state of happiness. It is the absence of desire that produces a feeling of happiness. This state of happiness does not last long simply, because it is swiftly replaced with our next desire."
We all long for happiness and this longing causes us to look for happiness, but we never seem to find it for very long. Kosi explains, "The longing for happiness leads to seeking happiness, but it is the longing that is overlooked. If we stop and examine this longing we can discover the source of the longing is happiness itself. We can discover directly that we are the happiness we have been looking for. This happiness never comes and goes. It is simply alive, fresh, and ever present."
Francine, Kosi's co-host, expounds on this, "Happiness is not just a state of emotion, it is a way of being. As a way of being, we can discover further, that happiness is a lineage, that it is our divine link, our true divine state and thus our true divine calling. As our true divine link, state and calling, the oneness of our being, we can discover how God or Divine Presence has always been a part of all of us. Once we realize this we can discover the true meaning of abundance and discover even further that at the heart of everything is happiness."
She continues, "God and Bliss are one and the same and it is the a powerful indescribable energy that exists in all of us and around us and in that energy, we realize, that life cannot truly exist in scarcity and suffering. Happiness is really the key to all of the seeking in our lives. Happiness is our inner compass to God. Amazing isn't it?"
It is amazing to realize that happiness is our compass to God. This conversation with Francine and Kosi will take us even further into the depth of happiness. What is the secret of lasting happiness? And how can you experience this for yourself?
You can join in this conversation with Kosi and her co-host for this life changing discussion, this weekend, February 23, 2013, at 6PM Pacific Time in the USA.