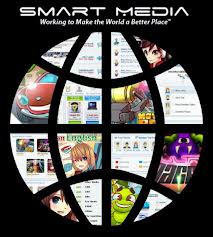 "We need technology in every classroom and in every student and teacher's hand, because it is the pen and paper of our time, and it is the lens through which we experience much of our world." – David Warlick
Henderson, Nevada (PRWEB) February 20, 2013
Global Education Movement reveals how Smart Media Technologies' Home Page Pays v2 could help improve the Internet for all. 8 years ago Jennie Menn, Marketing Director for former Search Engine Search Estate made the statement that "The biggest obstacle to better search and therefore a better Internet is Education. It does not matter how good a search engine is or how many great websites there are out there without educating the masses on the proper way to use the Internet it is not likely to expand beyond where it is right now." 8 years later it would seem that she was correct. How has the Internet improved over the last 8 years?
There have been more than a few projects that Google, Yahoo, Microsoft, etc. have attempted over the years and while they have each done one hugely successful thing none seem to be able to advance beyond what made them famous in the first place. One would think that the additional billions of dollars in their bank accounts would lead to the invention of something bigger than they came up with back when they were just broke college students. G.E.M. believes that this is a symptom of the bigger problem in general. Most tech companies today seem to be stuck in the past trying to create products and services but still targeting the computer savvy geeks of yesterday which used to make up the majority of Internet users but now makes up a much smaller percent in the entire online world.
This is simple to prove. According to Google over 1 billion people use their search engine a year. But a quick look at the top search terms in Google quickly reveals that many people are not using it as a search engine they are using it, in fact, because they don't know how to use a browser which means they don't even know the basic principles of how to use the Internet. A look at the top 5 search terms in Google reveals this:
1. Facebook
2. YouTube
3. Craigslist
4. Facebook login
5. Facebook.com
All five of those sites are company domains and the only thing missing is the .com except for the last one which is the actual domain. And exactly 10% of the top 100 searched terms in Google were the complete domain. If that was not proof enough 277 million searches were done for Google last year and 13.6 million searched for google.com on Google. Search engines are used to find unknown information. When someone has a domain of a company it is placed in a browser not in a search engine. But it is certain by these statistics that the majority of people don't even know this.
When many products are purchased these days they seem to come with no instructions at all. If one buys a new computer it will come with new software, but search the box and there will be no manual for the software. If one buys a new I-Phone or I-Pad again they come with no instructions on how to use it. Computers and smart phones have the ability to make our lives easier but they can't do a thing if the user does not know how to use them properly.
G.E.M. believes that while it is great that SMT will share its revenue with its users it offers 10's of thousands of dollars worth of products and services for free. And the fact that people can play games for free and win real cash and prizes. What will really be the game changer is not the things they have innovated but what they are doing that no one else is and that is the free education not only on how to use their own system but the Internet and computers as well. In version one the system was set up so easily that no instructions were needed. Users just click an icon for Games, Software, Classes, etc. Version 2, however, is a quantum leap forward with things like Smart Mail, Smart Chirp, Smart Chat, Smart Discussions, Avatars and so much more and every single feature that it has also has a simple step by step video that comes with it so that people can actually learn how to use the system.
As more and more people become educated on how to use computers and the Internet it opens up a whole new world of possibilities and new marketplaces. There is an endless list of great websites and services that could be created provided that the masses get to the point that they know how to find them. The biggest proof of that is Apple i-tunes which is so simple that a child could use it and because of this Apple has more sales than any other company on planet earth.
Since those who don't know how to use computers or the Internet really cannot understand what they are missing out on they are not likely to invest money learning how to use them, however, many people want to learn how to use them so free education in a simple to use format is the perfect solution.
To learn more about Smart Media Technologies visit their website at: http://smartmediacommunications.com
To learn more about the Home Page Pays go to http://smartmediaplay.com