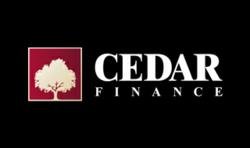 Nicosia, Cyprus (PRWEB) February 22, 2013
The world over, this resounding question is one that most if not all investors want to know. People ranging throughout the spectrum of the trading industry want to make profits, and nearly every broker is questioned for their tips and secrets. While others keep their formula deeply hidden, Cedar Finance reveal the secret.
BINARY SIGNAL
It all boils down to one tool: Binary Options Trading Signals, a completely solution that helps to reduce a risk of trading on the binary option market. It uses algorithms designed to monitor assets and produce signals for them. Those signals are delivered to a customer inbox 4 times a day in real time during regular market hours. This gives clients the opportunity to immediately use a knowledge and input more effective trade. Moreover the Binary Option Trading Signal is often based on a monthly subscription with the 60 days cancellation period.
WHAT'S NEXT?
Even if the trading signal is given it is very important to do a background research for the investment. Although it is a simple task to stay in touch with market trends, many people tend to forget that this is an imperative for their success. Before choosing an asset to invest it is absolutely obligatory to have a working knowledge of that investment and what market factors influence it. For instance, the price of some stocks affect the price of other related commodities? The best investors take advantage of the connections between assets and anticipate domino effects. Beginners should stick to the news, taking advice from an expert or reading a column pertaining to the matter. Those simple rules are mandatory "must-get into" habit before trading on any market.
PRACTICE MAKES PERFECT
Managing one's finances begins with allotting a certain amount of money to use on each trade and each complete session. Some says the importance lies in setting a limit and sticking to a set strategy. The others advice to base tactics on several key factors, including the strength of the market, personal experience and the range of different assets that are traded.