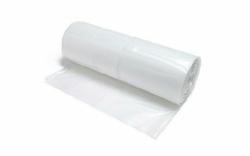 Plastics offer numerous advantages that are for the benefit of all, including contamination prevention and significant scientific progress. Perhaps the most important of all however is its impact on protecting the economy and environment
Leeds, England (PRWEB) February 20, 2013
Plastic product manufacturer Marpak have recently teamed up with Brand Outreach to publicize a recent a news item on their website defending their product against the many claims made against it by eco-friendly campaigners and associations.
Joe Bragg, of Brand Outreach, explained, "We need to show the other side of this story, as it has the potential to affect the UK industry in an unreasonable way, and there are upsides to plastics. The news item goes on to explain that as well as being largely recyclable, plastics offer numerous advantages that are for the benefit of all, including contamination prevention and significant scientific progress. Perhaps the most important of all however is its impact on protecting the economy and environment."
Marpak claim that to replace plastics, other environmental resources from natural sources like wood would be required, creating a greater burden on our already strained natural ecosystems. They also describe that the world economy, already in a fragile state, could not support a mass transition from cheaply available plastics to other materials.
A spokesperson for Marpak explained, "We are working all the time on making polythene products thinner and stronger, meaning that less material stretches farther than ever. The future is in ensuring the maximum efficiency of plastic products through high recovery recycling and further scientific development of the kind we've been doing for years. To eliminate plastics as some environmentalists are calling for would be to remove a foundation stone that such much of our world is based on. We're committed to developing sensible solutions for sustainability."
About Marpak: Marpak is one of the UK's leading polythene manufacturers of premium grade extruded products. Our specialties are the development and application of premium grade polythene film for the pallet protection market, with particular emphasis within the glass industry. Their three sites focus on the manufacturing and development of heat shrink film, pallet covers, pallet hoods as well as stretch capable machine automated polythene film. Customer focus as well as forging strong relationships with clients is paramount to them as a business. For more information, please visit: http://www.marpak.co.uk/
About Brand Outreach: Brand Outreach is a brand management business that boasts clients across the globe. Brand Outreach specialize in promoting and defending online reputations. They use traditional media channels as well as Social Media to grow brands and interact with customers target markets.