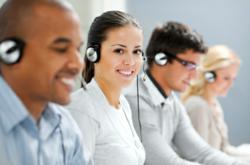 Atlanta, GA (PRWEB) February 21, 2013
AQuickDelivery, a recognized leader in same-day delivery, transportation and distribution services, announces Continuation Trip Delivery Services. This is in an effort to market their value-added services and offer a higher level of complex delivery services for their growing client base. AQuickDelivery pursues to be the best choice for same-day courier logistics and solutions nationwide.
AQuickDelivery's continuation trip delivery services is when a client requests a pick up of various items, have it taken to be altered at another location, and then delivered to a final destination. The final destination can be the origin or another location. From envelopes to palletied freight, continuation trip deliveries can involve multiple pick up locations. Customers can request AQuickDelivery to perform the highest level of complex continuation trip delivery services. Clients can submit an order for AQuickDelivery continuation trip delivery service via phone or online. Customers are recommended to submit an online customer support form or contact a customer representative to discuss a continuation trip delivery request that has more than two stop locations.
The continuation trip delivery service has many benefits, including each stop being completed as fast as one hour. They can tracking online or e-mail customer care for their continuation trip service status. Customers can save money and time allowing AQuickDelivery to handle these types of multi-stop delivery needs. The courier is also available 24/7 to assist its' customers with any emergency correspondence. AQuickDelivery will continue to create premium services that add value for every client.
AQuickDelivery is a leading same-day delivery courier for messenger, distribution and transportation services. The Atlanta courier provides superior customer care, optimal delivery expertise, and modern courier technology to offer the best in courier logistic solutions. Based in Atlanta, Georgia, AQuickDelivery provides quality same-day delivery services to a growing list of over 1,500 clients, including Fortune 500 Companies throughout the US.