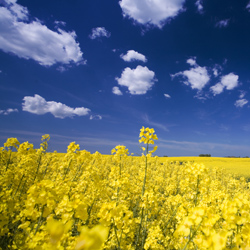 Exchequer financial accounts software provides powerful, in-depth reporting and analysis, giving organisations the power to manage all transactional activity, from simple petty cash journals to multi-currency reconcililliations
(PRWEB UK) 20 February 2013
Based in the heart of Carmarthenshire, CWM works with local councils, communities and the commercial sector, to provide a range of flexible waste and recycling solutions for businesses at affordable prices.
Their aim is to divert as much waste as possible from landfill by taking a proactive stance in meeting, greeting, educating and offering a service which enables optimisation for the recovery of recyclable materials.
CWM manages the entire waste streams that pass through their Landfill, Transfer Stations, Materials Recycling Facility and the county's Household Waste Recycling Centres to provide a first class service to the municipal and commercial sectors.
Recently the company has achieved growth and recognition both within the community and on a national level.
CWM recently selected IRIS Exchequer accounts software to manage their business finances.
Exchequer financial accounts software provides powerful, in-depth reporting and analysis, giving organisations the power to manage all transactional activity, from simple petty cash journals to multi-currency reconciliations.
Exchequer's powerful OLE reporting enables users to drill down from totals within a spreadsheet directly to the live source transaction in Exchequer, greatly reducing the need for manual intervention, reducing errors and saving valuable time to focus on your core business.
To find out more about CWM please visit: http://www.cwmenvironmental.co.uk/
Alternatively, to discover how Exchequer accounting software could benefit your business, see: http://www.exchequer.com/.
About IRIS Exchequer:
IRIS Exchequer is a mid-market business and finance management solution that has received a number of awards over the years. Awards success includes winning 'Financial Software Provider of the Year' in the Real Finance/CBI FDs' Excellence Awards 2012, 2011, 2008, 2006 and 2005.
IRIS Exchequer was named the 'Best rated accounting product catering for businesses in the medium range' in an authoritative survey by the ICAEW (Institute of Chartered Accountants in England and Wales), the industry body which also accredits IRIS Exchequer.
For further information, please contact:
IRIS Accounting & Business Solutions
0844 815 5600
0844 815 5592
http://www.exchequer.com/
Follow us on Twitter at @IRISenterprise