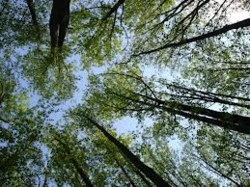 Forestry Research @ ScienceAlerts.com
Bad Honnef, Germany (PRWEB) February 21, 2013
ScienceAlerts.com is a social networking site featuring the latest Forestry Research content. Besides this newly added category, it also features the basic and applied sciences of agriculture, biology, environment, geography and health. Currently, 29,614 members are monitoring 6,336 scientific publishing sources active in these fields and have contributed a total of 1,215,912 posts to the site. The latest additions to the site are aggregated on the frontpage as well as in an Forestry Research Social Network RSS Feed.
ScienceAlerts.com's new Forestry Research Category covers the cultivation, maintenance, and development of forests. It currently contains 13,316 posts in part stemming from 44 scholarly forestry journals. This category also provides a Forestry Research RSS feed which is the best way of staying updated with the latest contributions to this science discipline. One of the latest articles in this category asks how to quantify forest management intensity in Central European forests. Due to the lack of a widely accepted, purely quantitative measure for ranking a set of forest stands along a gradient of management intensity, the authors developed a silvicultural management intensity indicator (SMI) which combines three main characteristics of a given stand: tree species, stand age and aboveground, living and dead wooden biomass. Another newly included article in this category covers impacts of international timber procurement policies on Central Africa's forestry sector. The authors explore the impacts of the Forest Law Enforcement, Governance and Trade Voluntary Partnership Agreement (FLEGT/VPA) on forest governance, forest management, timber trade and socio-economic and development issues in Cameroon. They conclude that the agreement will engender huge financial costs for forest managers and national governments, and that the livelihoods of small-scale loggers who are the main suppliers of national markets may be adversely affected by the procurement policies.
ScienceAlerts.com's rigorous review process ensures that only relevant content is featured on the site. ScienceAlerts.com includes a search feature to retrieve specific titles or keywords from its' database. In addition, it suggests up to ten related articles for each article displayed.