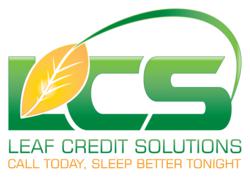 We use three essential strategies to repair your bad credit.
Mount Laurel, NJ (PRWEB) February 21, 2013
Representatives with Leaf Credit Solutions ( LeafCreditSolutions.com ), a national credit restoration company, announced today that it has opened a new office in the New Jersey area.
"We're very excited to be able to open up a new office," said Aazim Sharp, spokesman for Leaf Credit Solutions. "We know that more than 79 percent of credit reports have some type of error on them and the demand for people wanting to repair their credit is growing by the day. Credit is a big part of everything we do, and we're just elated be able to expand and serve more people."
Sharp noted that the company's new office is located at 309 Fellowship Road, suite 200, Mount Laurel NJ 08054.
"This office is more convenient for clients that are located in South Jersey which is in the Greater Philadelphia area," Sharp said, before adding, "Our credit repair services help people qualify for products and services that they may have been previously denied for due to poor credit."
Sharp stressed that the new office was needed due to the fact that credit agencies are notorious for putting debts on the wrong credit reports and other major mistakes.
"People in South Jersey need our help, because many people believe that once their credit score is damaged, there's nothing they can do about it," Sharp said. "Thankfully, this isn't the case. With our support and guidance, you can move past stressful credit issues, repair your bad credit history and start enjoying life again."
Leaf Credit Solutions, according to Sharp, is an expert in credit systems and federal laws that give everyone the right to inspect their credit reports, dispute and correct errors, and remove inaccurate information.
"We use three essential strategies to repair your bad credit," Sharp said. "First, we analyze your credit reports from all three credit bureaus. Next, we dispute any inaccurate, misleading ,incomplete ,or biased negative items on your credit report .Then, we assist you in establishing new credit accounts to add positive information to your credit report."
As to why anyone in the South Jersey area should stop by, visit the company's new office and hire their services, Sharp said, "Our strategies are legal, affordable and permanent, and we have an excellent record of removing negatives items from credit reports."
For more information, please visit: http://www.leafcreditsolutions.com/how-it-works/ and http://www.leafcreditsolutions.com/blog/
About Leaf Credit Solutions
We believe that people slip into bad credit situations for a variety of different reasons and that everyone deserves a second chance.
Leaf Credit Solutions is proud to say that we have helped thousands of people move from apparently hopeless situations to a brighter future with a healthy Credit Score. Credit Repair helps people in many ways, from saving the cost of excessive interest charges to alleviating the stress that financial worries inevitably cause and even helping to keep families together. Search for Leaf Credit Solutions in Google: http://goo.gl/Tshon
Contact Details:
Leaf Credit Solutions
309 Fellowship Road, Suite 200
Mount Laurel, New Jersey 08054
Tel: 1-800-818-6358
Fax: 866-630-6340
###