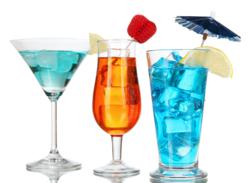 South Whitley, Indiana (PRWEB) February 20, 2013
Forget Lindsey Lohan and the Kardashians. Shindigz, a leading party supply store, has found a new list celebrities that know how to party.
#6. Dana Perino. Co-host of Fox News "The Five"
Dana is a great start to any party. Intelligent, well versed and willing to dive into any conversation. She is engaging, charming and quick with self deprecating wit. She would make everyone feel at home at any party. Reminds us of January Jones in Mad Men but happy.
#5. Jim Cantore. The Weather Channel.
Can anyone say Hurricane Party? This guy is prepared to party on a moment's notice, looks great in a windbreaker and knows more weather trivia than anyone. His casual but quiet intensity brings calm in any storm. Who wouldn't want to head out into 100mph winds and hoist a drink with this party pro?
#4. Carl Quintanilla. CNBC Squawk Box.
Even if the market is crashing, Carl would be the guy to be with next to the bar to talk it through. A guy's guy and a hottie for the ladies, he is smart, witty and knows business. He is quick with a joke and one liner but also makes everyone around him feel better about themselves. With Carl, it isn't about him, it's about everyone else around him having a good time. A great person to have crash our party.
#3. Robin Roberts. Good Morning America.
Classy, funny and an inspiration to all. Who wouldn't want to sit around the table and share stories with Robin? She knows it all about sports and brings a smile that lights up any celebration. She would spend the night meeting every person and making all the guests feel like they were the most special person in the room. The nametag is ready for Robin.
# 2. Tie. Arianna Huffington. The Huffington Post. And David Gregory. NBC's Meet The Press.
Okay, an odd pairing right? Well, that's what make for a great party. Arianna brings an exotic flair combined with a grace and nobility that will class up any event. She would be great at the gala ball, an intimate dinner but we bet she could throwdown at a hoe down as well. smart and tough, this is a lady we want to party with.
David Gregory brings an urbane wit, height that towers over everyone and a willingness to laugh at himself. We like him for his direct approach, his ability to make guests feel at home and his family values. We think he would be great at a kids birthday party or at a game time party with wings. A very versatile party performer.
#1. Anderson Cooper. Anderson Cooper 360. CNN.
Think this guy knows his way around a party? Oh yeah! Whether he is in Beirut or Boston, Istanbul or Indy, Anderson is the guy who will be the life of any party. He is wickedly funny, doesn't take himself too seriously and man, does he have some stories to tell. He is willing to try just about anything and we know that when the late night fun starts, Anderson will be leading the charge. He will stir up the party troops and keep them going all night long. Smooth, stylish and oh so cool. Get the martini bar, ready.
About Shindigz:
Since 1926, Shindigz has "made life more fun" for 22 million events through the manufacture and sale of personalized party supplies. It ships products from its facilities in South Whitley, Indiana across the United States, and around the world to 59 countries. With more than 34,000 products, the company provides customers with a complete party solution. Visit Shindigz at http://www.shindigz.com.