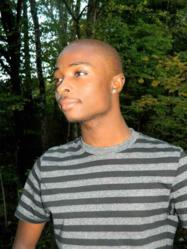 The timing was perfect, it felt like a Christmas present
Boston, MA (PRWEB) February 20, 2013
Cathedral High School congratulates senior Kenny Lopez. Lopez was selected for a Posse Scholarship to attend Hamilton College. He is one of sixty outstanding high school seniors that earned four-year, full-tuition leadership scholarships through Posse Boston. "It still has not hit me yet," commented Lopez after the awards ceremony on January 3, 2013.
Posse identifies high school students with extraordinary academic and leadership potential that may be overlooked by traditional college selection processes. Lopez was nominated by Cathedral High School and his work, The Food Project.
He went through an arduous selection process that involved three interviews and competition from 1300 applicants. His last interview was just before Christmas and Kenny was elated after he received word of the award. "The timing was perfect, it felt like a Christmas present," he said.
Posse extends students the opportunity to pursue personal and academic excellence by placing them in supportive, multicultural team or "Posses" of 10 students. Lopez will begin meeting with his Posse each week as they prepare for Hamilton in the fall.
The group time focuses on improving time management and team building skills. Lopez plans to major in bio-chemistry and knows that his Posse will help him successfully transition to college.
Posse partner colleges and universities award Posse Scholars four-year, full-tuition leadership scholarships. Over the past several years, Cathedral has had a few finalists for the award. Lopez is Cathedral's first recipient of the award in ten years. "Support from Ms. Lane and my friends at Cathedral helped me through the process," Lopez added.