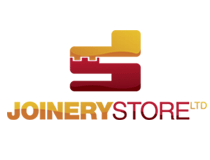 Sheffield, UK (PRWEB UK) 21 February 2013
Buying the best joinery supplies such as flooring and stairs, means finding a supplier that can provide the best available materials and products at competitive prices. Brett Mordey, Managing Director, or Joinerystore, says that he is "confident that our new catalogue not only offers the value that our customers have come to expect but an even higher quality range of products that can make any DIY project or refurbishment even more productive."
The most desirable flooring material is wood. Even those that do not opt for a real wood floor will at least consider a laminate flooring option because this aims to convey the natural beauty that the wood finish has to offer. Oak, whether it is solid or engineered, not only provides this natural beauty in even greater abundance but it is stronger and more durable than its vinyl counterpart. As such, while oak floors may cost a little more than laminate, they will, according to Mr Mordey, work out less expensive and better quality in the long run.
Another project where strength and reliability, as well as uniformity and good looks, are important, is in the doors that are used in the construction of a home. Whether internal or external, doors will be used regularly and an inferior quality door can become damaged and unserviceable. Pine doors are inexpensive and they will usually last for years before they need replacing. They are also considered easy to maintain which is another reason why the DIYer chooses these over other alternatives.
Joinerystore.com is part of the Heritage Doors and Floors organisation and employs a team with more than 75 years of experience between them in joinery and sourcing joinery products. They have launched their latest catalogue of durable and appealing joinery items for the DIYer, the refurbisher, and the contractor to benefit from.
Contact:
Joinery Store
6-8 Westhorpe Fields Business Park
Killamarsh
Sheffield
Yorkshire
S21 1TZ
Tel: 0114 247 4917
Fax: 0114 247 0869
Web: http://www.joinerystore.com
Email: sales(at)JoineryStore(dot)com