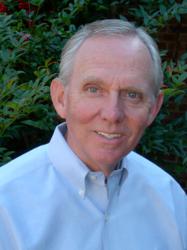 Cherryville, NC (PRWEB) February 21, 2013
Dr. J. Mike Minnix will be signing copies of his new book, Senior Christians Living Super Lives, at First Baptist Church, Cherryville on March 3 following the morning worship service that begins at 11:00 AM. He will also be signing books from 2:00 PM until 4:00 PM at the church's Creed Coffee House. The book speaks to the growing number of senior adults in churches today, and contains six steps for them to make their senior years the super years of life. Senior Christians Living Super Lives contains 212 pages and sells for $13.99.
Dr. Minnix grew up in Shelby, North Carolina, graduated from Gardner Webb University (College), attended Southeastern Baptist Theological Seminary, and graduated as the doctoral scholar from Trinity Theological Seminary in Indiana. He has pastored churches in North Carolina, South Carolina, and Georgia, including serving as pastor at First Baptist Church, Cherryville, 1982-1990. He retired from serving as Vice President for Evangelization of the Georgia Baptist Convention in 2005. He was elected as President of the North Carolina Pastor's Conference in 1989, and now serves as founder and editor of http://www.sermoncity.com, an online ministry to pastors and ministers around the world.
He has been married to Jayne Lloyd, formerly of Shelby, for 50 years. They have two children, four grandchildren, and three great grandchildren. They live in the Charlotte area.