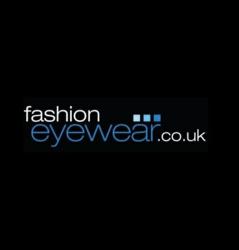 Bench keep their designs real; for real people.
London, UK (PRWEB) February 24, 2013
Fashion Eyewear is a popular online retailer that sells both glasses and sunglasses. The company is expanding all of the time and is constantly searching for what it is their customers want when they shop with them.
Fashion Eyewear found that people want stylish, high quality eyewear at an affordable and realistic price. The brand offers a range of designer eyewear, which is luxury and fashionable, but at times quite high-end in prices. People still want the luxury and fashionable trends included in their eyewear but at a low price. People want simple yet trendy luxury eyewear, which can be realistically worn daily, but be of a high quality in order to be long-lasting.
The company is pleased to announce a new brand which they have added to their growing list of brands and that is the British-born designer Bench. Bench glasses are up and coming and at a low-end budget but still a huge designer label that is known world-wide. One of the brand's mottos is that they keep their designs real; for real people. Bench fans are willing to spend that little bit more than ordinary eyewear, as they know they will get their money worth, but not at an extortionate rate.
Bench eyewear offers many different styles, from classic rectangular shapes to rounded eyewear, to rimless and full-rimmed. The brand caters for both men and women and even have a kid's eyewear range. Fashion Eyewear currently offers over 30 products on their site and will continuously add products to the collection. Traditional colours such as sleek black and classic Havana hues, along with bright patterns and colours such as pinks and blues are offered, to suit each customer's individual preference. For the moment the company's price range for Bench eyewear starts off at just under forty pounds and no more than seventy pounds.
Bench is a leading international eyewear label and embraces urban fashion in a tasteful manner. Their collection is current and draws inspiration from the diversity in the UK. The brand started off with humble beginnings to a now global status. They launched their eyewear in 2004 and the styles resonate for real people for the real lives they lead. Fashion Eyewear is aware that their customers are real people seeking cutting-edge luxury eyewear at a reasonable price.
Visit the company at http://www.FashionEyewear.co.uk