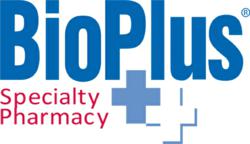 Altamonte Springs, FL (PRWEB) February 20, 2013
BioPlus Specialty Pharmacy (BioPlus), one of the nation's leading specialty pharmacies, will attend as well as exhibit at the 2013 American Academy of Allergy, Asthma & Immunology Annual Meeting held February 22-26, 2013 at the Henry B. Gonzalez Convention Center in San Antonio, Texas.
Representatives from BioPlus will be on the exhibition floor discussing our IgG therapy and therapy support program, providing demos of 'TAP App,' and be available to speak with attendees about the full range of services available from BioPlus.
BioPlus' IgG therapy program offers physician offices and their patients numerous beneficial features, including:

Infusion nursing coordination
Detailed benefits explanation
Primary Case Management
Therapy follow up
Availability 24 hours a day, 365 days a year
Free overnight delivery of medications and supplies
Experienced clinicians
Lot tracking and re-call notice procedure
Screening for appropriate product selection
Outcomes tracking
"Aside from all we have to share about our comprehensive IgG therapy program, I'm excited for physicians to get their hands on TAP App, our technology tool that allows them to connect with our specialty pharmacy through their tablets or laptops," explains Bill Cook, Vice President of Sales at BioPlus. TAP App, which will be available to demo at the meeting, integrates all the key players – patient, physician, and pharmacy – with real-time specialty pharmacy information and treatment monitoring so physicians can lighten the administrative burden of reimbursement, prescription writing, adherence monitoring, and drug list reviews.
BioPlus will be located at Booth #171.
Exhibit Dates and Times
Saturday, February 23 - 9:45 am to 3:15 pm
Sunday, February 24 - 9:45 am to 3:15 pm
Monday, February 25 - 9:45 am to 3:15 pm
The AAAAI Annual Meeting, the premier event in allergy and immunology, is attended by thousands of allergists and immunologists as well as other allied healthcare professionals. The meeting provides a forum for educational offerings on a variety of allergy and immunology topics, along with CE opportunities and networking.
For more information about 2013 American Academy of Allergy, Asthma & Immunology Annual Meeting, visit http://annualmeeting.aaaai.org/.
For more information about BioPlus Specialty Pharmacy, visit http://www.bioplusrx.com.
About BioPlus Specialty Pharmacy
BioPlus is a pharmacist-owned, URAC accredited, national specialty infusion pharmacy providing high-touch services and specialty pharmaceuticals for patients with chronic diseases such as hepatitis, bleeding disorders, immune deficiencies, neuromuscular disorders, cancer, and other conditions. Licensed in all 50 states, BioPlus is one of the nation's largest independent specialty pharmacies. Accredited by VIPPS, Accreditation Commission for Health Care (ACHC), and the Community Health Accreditation Program (CHAP), patients can contact the Pharmacy toll free at 1-888-514-8082.
For information: http://www.bioplusrx.com or
Contact: info(at)bioplusrx(dot)com
Phone: 1-888-292-0744