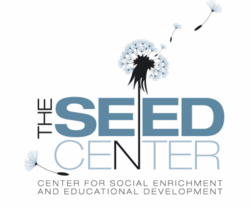 Stamford, CT (PRWEB) February 21, 2013
The Center for Social Enrichment and Educational Development (The SEED Center), Stamford's all-inclusive, state-of-the-art therapeutic center for autism evaluation and treatment, has been approved as an in-network provider for United Healthcare.
Connecticut law requires that specified group health insurance plans provide coverage for autism evaluation and treatment. Treatments for autism spectrum disorders must be considered a medical necessity, and must be diagnosed and ordered by a licensed physician, psychologist or clinical social worker in accordance with a patient's treatment plan. Treatments for autism related disorders can include speech and language therapy, occupational therapy, applied behavioral analysis or ABA therapy, social skills training, and more.
Being an in-network provider of autism treatment services is great news for families in Connecticut, says SEED Center President and Co-Founder Evan Schermer. "Even though autism evaluation and treatment are mandated by state law, there are very few in-network providers for these services in Connecticut," he says. "Before, families with children with autism would have to pay out of pocket for services received out of network and submit a claim to their insurance company to be reimbursed, if they were even eligible. Receiving these same services from an in-network provider takes much of the financial stress out of the process."
Not only does being an in-network provider make receiving and paying for autism evaluation and treatment services more convenient, it also makes these services available to more people throughout the state of Connecticut. With the cost of autism treatment services no longer a major factor, many families that might not have been able to afford to pay up front for out of network services will now have affordable access to the treatment their children need.
"Being an in-network provider for families covered by United Healthcare makes our services available to many more people in Connecticut," says Schermer. "In the coming months, we hope to expand this availability even further by becoming an in-network provider for Cigna as well."
For more information about in-network services, other autism treatment services, or a free initial consultation, visit the SEED Center online at http://www.seedautismcenter.com or call 203-674-8200.