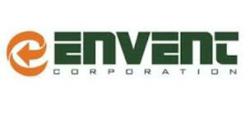 All of us have seen signs at filling stations warning us not to use a cell phone while filling our tanks
New York, New York (PRWEB) February 26, 2013
Business Review announced today Brian Miller, Envent Corporation's Director of Health, Safety and Environment, will represent the company's dedication to workplace safety in BIC Magazine, North America's largest free, multi-industry, multi-departmental energy publication, with a guest article featuring the most important steps to take to ensure safe degassing operations when grounding and bonding. The article will be available to over 120,000 subscribers in the petrochemical, refining, construction, power generation and pulp and paper industries on March 1, 2013 via the online Magazine's website, http://www.BicAlliance.com.
The guest article titled, Grounding & Bonding: Important Steps to Ensure Safe Degassing Operations, will be featured as a safety guide for workers employed in the specialized world of tank degassing where vacuum trucks are used to control vapors and liquids at refineries and other facilities. Envent Corporation sets to educate readers in precautionary measures pertaining to the safest practices in avoiding workplace accidents, hazards or injuries. "All of us have seen signs at filling stations warning us not to use a cell phone while filling our tanks," Mr. Miller states, as an everyday example of grounding and bonding. "There's a simple reason behind the regulation. As liquids or vapors pass through pipes or hoses, they generate static electricity and a static discharge can easily ignite flammable vapors in the area. This is why, as specialists in this area, it is important for us to provide the safest industry techniques to practitioners to ensure workplace safety. This simple, everyday example could help save a life."
Through the article, Envent Corporation will provide BIC Magazine subscribers with three key areas to always be cognizant of while practicing safe degassing operations when grounding and bonding. They consist of voltage conditions, safe and unsafe techniques and personal culpability but will also touch on other areas of focus as well. The article will be available immediately for viewing in E-Magazine format March 1st, 2013 with no need to download.
-30-
Envent was formed in 1992 to provide industrial and municipal customers with engineered solutions for a range of environmental problems. Envent is dedicated to building long-term client relationships, improving our clients' administrative and operating efficiencies, and delivering outstanding results.