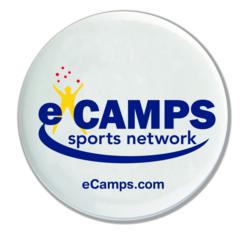 (PRWEB) February 21, 2013
With all the recent snowstorms and cold winter winds that have kept us trapped inside, kids (and moms) will be looking forward to summer camp more than ever this year. As the weather starts to warm, why not give them a weeklong camp experience where they can burn off pent-up energy, gain a competitive edge, and develop close bonds with new friends at the same time? At any of eCamps' hundreds of locations, your child can transform their game through elite instruction in their sport of choice.
eCamps Inc., a nationwide organization of athletic camps, has recently expanded their sports network and will be offering training programs for campers ages eight to eighteen in ten different sports for Summer 2013: tennis, field hockey, lacrosse, squash, softball, rugby, wrestling, swimming, water polo and golf. Each of these camps operates independently and focuses on top instruction specific to the sport. Both the boys and girls camps offer a completely immersive training experience of four days to a week, where campers are surrounded by like-minded athletes in an environment that's both highly competitive and supportive. Every camper's progress is closely supervised by a staff consisting of college coaches drawn from NCAA programs, former tour professionals and internationally competitive athletes. A strict four-to-one camper to staff ratio is observed in individual sports, with an eight-to-one ratio in all team sports—so that each camper is ensured to receive individual instruction and lots of personal coaching.
The staff will work with your player each day to hone techniques, giving them the extra push necessary to help your young athlete make the travel team, advance to the varsity squad, or catch the eye of a college recruiter. Players of all abilities attend camp (beginners included), where they are evaluated on the first day and divided into groups according to skill level and age in order to maximize their development.
Top tournament players and relative newcomers alike will each take something away from the personal attention offered by the staff professionals at each of our sport-specific camps. These camps place an emphasis on daily scrimmages and match play, offering campers the opportunity to challenge and compete with their peers, and not simply rattle out repetitive training drills. Because camp isn't just a chance to play catch or swim laps – it's a great opportunity to develop next season's champions.
For more information about the nation's top network of summer sports camps, call toll free 800-944-7112 or visit our website at eCamps.com.