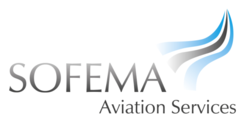 State Safety Program (SSP) Introduction & Implementation Training 5 Days 18th – 22 March 2013
Delegate Fee 975 Euro - Multi Delegate Discounts Available
(PRWEB) February 21, 2013
Sofema Aviation Services is pleased to present a 5 Day open training, which covers in details a comprehensive understanding of the requirements to implement an effective State Safety Program.
The training will be delivered by Steven Bentley, an aviation specialist and safety management system regulatory trainer, with more than 40 years commercial aviation experience.
Sofema Aviation Services is a service orientated company dedicated to all the customers and strive to continuously deliver to the highest standards of professionalism. It is Sofema's focus and pleasure to share expertise with their satisfied customers.
Introduction
New ICAO Standards place a responsibility on ICAO contracting States to have a State Safety Programme (SSP).
For a State to develop and implement an SSP, requires the State to consider its own regulatory environment together with Policies and Procedures in a way which provides an analytical process to assess methodologies which may identify opportunities to seek improvements to how Aviation Safety is managed at a State level.
Typically there are several stakeholders in each country who impact the Aviation Safety environment, as well as the obligation to ensure full compliance with EASA requirements to implement a European Community wide Safety Program.
The EASP is Europe's answer to ICAO's requirement of state safety plans. The EASP will identify Europe's top safety priorities, propose suitable remedial actions and set concrete safety targets.
About the SSP Training
This aviation training acts as a platform to understand the need and to develop an appropriate system for the State to apply two fundamental safety management principles - safety risk management (SRM) and safety assurance (SA), throughout its Civil Aviation Organizations. Airline / Maintenance Repair Organization (MRO) / Air Traffic Control ATC and Airports.
Contents - Implementing a State Safety Program
Day 1
Welcome and Opening Briefing
Introduction to the SSP Training
Basic Safety Management Concepts
Safety Management Fundamentals

Understanding Safety as a Concept ?
Evolution of Safety
Human Behaviours, Culture and Accident Causation
Safety Management System - Dichotomy

The SMS Production – Protection Issue
Integration of Management Systems
Change Management
Safety Reporting and Investigation processes
Safety Data Collection and Analysis
Safety Monitoring and Performance Indicators
Case Based Learning 1
Day 2
Review
SMS Developments and the Diminishing role of Aviation Quality Assurance
Managing SMS related Competencies
SMS Organisational Culture and Non-Punitive Disciplinary Policies
The Risk Management Process in a Safety Management System
The challenge of Identifying Hazards
Qualitative or Quantitative Risk Assessment (Prescriptive and Performance Based Processes)
SMS Return On Investment
The Hidden Costs of Failed Safety Systems
Fundamentals of Safety Risk Management

Safety Risk Management
Safety Risk Probability
Safety Risk Severity
Safety Risk Tolerability
Safety Risk Control & Mitigation
Case Based Learning 2
Day 3
Review
ICAO SSP Framework
ICAO SARPS Related to Safety Management
State Safety Policies and Objectives

State Safety Legislative Framework
State safety responsibilities and accountabilities
Accident and incident investigation
Enforcement policy
ALoS related to an SSP
Development of an SSP
SSP Implementation Plan general considerations
Case Based Learning 3
Day 4
Review
State Safety Risk Management

Setting Service Provider Requirement
Ground Rules for the Measurement of Service Providers Safety Performance
State Safety Assurance

Safety Oversight
State Safety Data collection analysis and exchange
Key Area Targeting of oversight processes
Introduction to Emergency Response Planning
State Safety Promotion
Internal Training Management Processes
External Training Management Processes
Internal Communication and dissemination of Safety Information
External Communication and dissemination of Safety Information
External training, communication and dissemination of safety information
SMS Implementation Planning Process
Implementation Objectives – Considerations
SSP Gap Analysis
Day 5
Review
Developing an implementation time line
Implementation Road Map and detailed plan
Developing State Safety Indicators & Acceptable level of safety performance
Full Review followed by Multi Choice examination
Close out and Presentation
Additional Details – Please Contact
t + 359 29633966
f + 359 29633166
e office(at)sassofia(dot)com
w http://www.sassofia.com