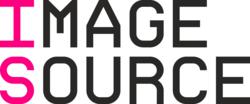 The workshops are set to be one of the largest gatherings of photographers in the industry
New York, NY (PRWEB) February 21, 2013
Following the success of October's photography workshops, Image Source is connecting to a wider international audience of professional photographers by hosting workshops in London (12th March), Copenhagen (14th March), Milan (14th March), Munich (19th March), New York (19th March) and Los Angeles (21st March). The workshops are intended to offer industry insights through a series of seminars, guest speakers and Q&A sessions, whilst providing one of the best premium stock photographer networking opportunities in the world.
Hosted by the Image Source Senior Leadership team, the New York workshop kicks off on March 19th at The Screening Room at Soho House, whilst the LA workshop is set for March 21st at Studio 1342, La Brea Ave.
With presentations from Image Source art directors and guest speakers from Getty Images, the workshops are intended to offer industry insights to help professional premium stock photographers shoot more effectively and efficiently. The workshops will also present an opportunity for photographers to network with each other and get to know the people behind the Image Source brand.
There will be a presentation by Image Source's Group Creative Director, Ashley Jouhar, on the subject of 'Authenticity' in photography. He will be looking to show how advertisers use this style of photography to connect with customers and how stock shooters can do the same. "Imagery will be deconstructed to see exactly what it is that makes compelling, 'Authentic' images – images that to me are about 'Truth' or at least the perception of 'Truth' in the eyes of the consumer," said Ashley.
There will be a showcase of recent submissions with commentary from Image Source's creative team highlighting the best sellers and analyzing why they have done so well. With increased expansion into Asian markets, and with new products being launched in North America, these presentations offer an invaluable opportunity for photographers to think about what they should be producing through 2013 and beyond.
Image Source will also be introducing their recently re-launched photographer resource blog, IMSO (http://www.imagesource.com/blog/). IMSO is a place for photographers to come together to receive insight and direction from art directors, image buyers and to learn from each others' own experiences. IMSO also features photographer interviews, industry news and tips intended to support photography professionals, but also the wider photographer community.
"With so many of the greatest premium stock photographers together under one roof, we expect the creative juices to be flowing. With new introductions, ideas generation and real insight from our dedicated team of researchers, we can ensure that those who attend will be in a position to effectively produce the content demanded by image buyers", said Anthony Harris, Image Source's Chief Operating Officer.
With over 150 premium stock photographers expected to join Image Source art directors and industry figures, the workshops are set to become one of the largest gatherings of photographers in the premium stock photography industry.
How to Attend:
The workshops are open to all premium stock photographers, but registration is required and spaces are limited. For more information about attending please see our photographer workshops page (http://www.imagesource.com/blog/photographer-workshops-march-2012/) or call +1 646 747 8741 (US and Canada) or +44 (0) 20 7851 5600 (UK and Rest of the World).
About Image Source:
Image Source is the world's leading producer of premium royalty free images, motion and Cross-Media content. Headquartered in London, UK, with a regional office in New York, the company also supplies imagery through over 200 partners worldwide. This strong international sales network enabled the company to win the Queen's Award for Enterprise in 2005. Image Source is currently the only platform in the industry able to showcase matched still images and motion clips displayed side-by-side for any given keyword search result, enabling creative art buyers to fulfill an integrated multimedia campaign brief in one simple purchase path. Search for royalty free high quality stock photos, images, video, footage, clips and Cross-Media content 24/7 at http://www.imagesource.com/.