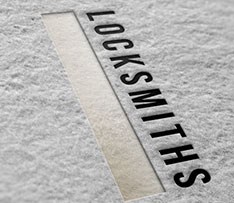 Getting a locksmith services can be affordable if you're using the right company.
Brooklyn, New York (PRWEB) February 26, 2013
Park Slop Locksmith- A Whole New Beginning
Park Slope, Brooklyn is a beautiful place to live in. However, without the services of a locksmith nearby, it would be difficult to guarantee the safety of a home and its belongings, with total protection from the onslaught, intruders and burglars.
Park Slope Locksmith is a professional firm that boasts years of extensive experience (have been operating in different parts of the US for a couple of years under the banner of ilocksmiths.com) in the repair, maintenance and installation of door security systems in homes as well as automobiles. These guys are well-equipped with the right skills to adequately meet the highest security requirements. They offer round the clock services and will be there to the rescue, in case of accidentally getting locked out of a car or home.
The same company can have multiple locations and cities that they service tat also is an indication of the credibility of their services.
looking for a provider who puts the clients best interest before anything else by hiring trained and licensed members of staff, rest assured that Park Slop Locksmith will not disappoint. (Insist on license, to ascertain that the preferred provider is duly licensed to offer locksmith services in and around Park Slope.)
~ A New Chapter in Locksmith Services Pricing
Very common question which comes into the mind working with a locksmith is how much the services are going to cost? Truth be told, most locksmiths around Park Slope have a record of charging insanely high prices which is synonymous to adding salt to injury especially considering the current hard biting economic times
and most people are calling in an emergency situation.
some property owners tend at times neglect their security thus endangering their family's well being and threatening their peace of mind.
Now offering discounted locksmith services at Park Slope.
Shied off from hiring locksmith services? it is high time to take advantage of this window of opportunity.
Please note that these discounted prices are just meant to increase accessibility to top-notch services and are in no way a compromise on quality, not to mention emergencies.
With Park slop locksmith
locksmith service that deliver better services at lower prices is now a reality
No more worrying about emergency support in case of an emergency.
They'll always be there on time to offer immediate attention to all locks security needs.
considering changing or upgrading a home lock or door, the safest pair of hands around the park slope area are of ilocksmiths.com.
including services for: lock repair, emergency lockout, lock picking, lock change, change or repair of door hardware, rolling gate repair, garage door lock out and free estimates among many other crucial services.
For superior quality services at affordable prices, make sure to contact Park Slop locksmiths.
Tip of the day.
To receive high quality locksmith work and high score in customer satisfaction
see what other people say about about any given company, just check out this blog to see example of the reviews.
"Reviews Example".