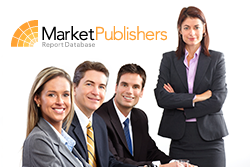 London, UK (PRWEB) February 20, 2013
Cancer is the ranked second for morbidity and mortality after cardiovascular diseases. Approximately 10 million new cases of cancer are annually registered in the world. Currently, the cancer diagnostics market is on the threshold of a new phase of growth. It is expected to be driven by the technological breakthroughs in cancer diagnostics industry. Thus, the market for the next-generation cancer diagnostics is poised for tremendous growth at a CARG of more than 45% to override USD 5.2 billion in 2015.
Life Technologies, Life Technologies, Enterix, Abbott, Becton Dickinson, Diagnocure, Guided Therapeutics, Enzo Biochem and Roche are amid the entrenched players of the world cancer diagnostics market.
New research report "Competing in the Global Cancer Diagnostics Market" worked out by Venture Planning Group (VPG) has been recently published by Market Publishers Ltd.
Report Details:
Title: Competing in the Global Cancer Diagnostics Market
Published: February, 2013
Pages: 1200
Price: US$ 32,500.00
http://marketpublishers.com/report/diagnostics-diseases/cancer/competing-in-global-cancer-diagnostics-market.html
The report offers an extensive overview of the worldwide cancer diagnostic market with a focus on the following country markets: the U.S., France, Germany, Italy, Spain, the UK and Japan. The study presents a clear picture of the present situation on the market, traces the historic development of the market and describes both current and emerging market trends. The research reviews applications of diagnostic technologies; presents comprehensive analysis of market segments, including relevant data on the market dynamics, structure, size, key drivers and limiters as well as the market entry barriers and risks.
The study contains insightful overview of the products used for tumor marker testing, including their operating characteristics, features and selling prices. Extensive strategic assessment of major suppliers and start-up firms, containing data on their product portfolios, sales dynamics, marketing tactics, collaborative arrangements and new products development, along with the examination of the competitive environment are available in the research. Moreover, the report identifies and evaluates major business opportunities emerging in the tumor marker market during the next five years.
Reasons to Buy:

The report provides an extensive guide to the global cancer diagnostics market by disclosing essential data on the market size, structure, segmentation, the market drivers and barriers and by covering the current state and the historic background of the market.
In-depth market overview allows to gain understanding of the existing and emerging market trends.
Thorough examination of the market segments helps to determine the most promising market sectors.
Detailed review of the products and technologies keeps abreast of the recent market developments.
Assessment of the industry competition and comparative analysis of the key companies' performance assist in choosing prospective partners as well as in planning effective business strategies.
Future forecast shows how the market is set to develop in the years ahead and helps to strengthen the decision-making process.
More new research reports by the publisher can be found at VPG page.