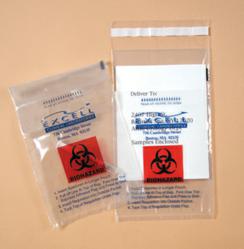 "We are very excited to be chosen as a featured manufacturer for this show"
Albany, NY (PRWEB) February 22, 2013
Clear View Bag, a manufacturer of custom printed plastic bags, has been selected by How2Media to be featured on the popular television series "World's Greatest…". How2Media sent a film crew to the 66,000 square foot manufacturing facility in Albany, NY to highlight the unique capabilities of the family owned company.
The Clear View segment will appear on Satellite TV on March 4th at 6 am (DirecTV channel 305 and Dish channel 216.) For cable channels, check your local programming guide. The show will also appear on March 11 at the same time.
"World's Greatest… " is a paid thirty minute show dedicated to highlighting the world's greatest companies, products, places and people. Each show is a fast paced tour featuring behind the scenes videos and interviews.
"We are very excited to be chosen as a featured manufacturer for this show", said "Trent Romer, Company Vice President. "We are proud to be a USA based manufacturer and continue to strive to innovate in this challenging economy".
How2Media is a 21st Century television production company and their award winning programming can be seen on national cable channels and local network affiliates across the country.
Clear View Bag is a domestic custom manufacturer of heat sealable packaging materials. They specialize in lower volume custom work in all sorts of constructions including custom plastic bags, plastic security bags, printed plastic bags, wicketted bags, tape bags, and rollstock.