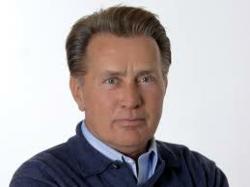 Information often molds our opinions, but some experts say our opinions are now shaping what information we receive through partisan journalism.
Hollywood, CA (PRWEB) February 20, 2013
The producers of Breakthroughs with Martin Sheen are pleased to announce a fascinating new report set for an April debut that will explore how more media outlets may be contributing to the polarizing nature of our public discourse.
Breakthroughs Martin Sheen PBS is an independently produced television series airing in markets around the country on public television. The program is hosted by the legendary Martin Sheen, who is about to embark on his second half-century in American entertainment in 2013. Mr. Sheen has developed a reputation as one of Hollywood's most respected actors during a career that includes more than 60 film appearances.
Breakthroughs Martin Sheen reviews many of the issues facing our world today and many media observers are talking about the role media outlets are playing in our public discourse. With the proliferation of online news sources that cater to one political side or the other, more people are choosing like-minded sources for their news. Even the once staid environment of television news has become polarized, with large numbers of conservatives choosing certain outlets and large numbers of liberals choosing others.
In this new report, audiences will be hearing from media insiders about how this news market that offers ideology-customized news has created an unprecedented level of polarity in our public discourse. The producers are also talking to political observers to understand how these new news consuming patterns are reflected in voting patterns.
The producers of Breakthroughs Martin Sheen are targeting an April distribution date for the new report. Check local listings for air times on public television and PBS affiliates in individual markets. For more information the producers can be contacted via the official website for the show at breakthroughsptv.com.