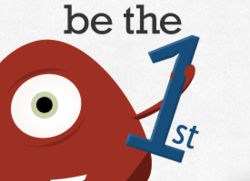 Charlotte, NC (PRWEB) February 21, 2013
Womadz recently concluded its first contest, entitled "Be the First." Womadz awarded $15,500 in prizes to filmmakers and $2,500 to voters. Womadz also paid $1,500 to members who took advantage of the site's unique spreading incentive system and helped share content online.
"Be the First" asked contestants to submit commercials for any fictional product or company. Womadz received over seventy-five submissions for products ranging from space beer to condoms to stool softener. Womadz members from 114 countries cast just under 3,000 votes to determine two of the contest's three winners (the Womadz team selected the third).
Voter polls closed at 12:00AM EST February 7, 2013. "ID Lockdown" by member Umbrella garnered the most votes and claimed the top spot. Dark Minds Productions and Infinity Graphic Design collected $10,000 for their entry, a commercial for a fictional identity theft prevention company.
User DanielWyb claimed the second place spot, and $500, for his "Clarity Glasses" submission.
Womadz chose "Sprayman's Softner" as the contest's "Brand-selected" winning submission. FenzFilms, the ad's creator, received $5,000.
"Contests [like this] are fun because I can really just do what I want, and have a lot of fun with it," shared a member of Fenzfilms in an interview with Womadz. A future blog post will feature Womadz's full interview with FenzFilms.
All "Be the First" submissions can be viewed at http://www.womadz.com/winners/womadz-be-the-first!/4906twjS57M2E541.
"We were enthused by our members' creativity and talent. We want to thank our entire community for its enthusiastic participation, which made the contest the success that it was. We look forward to hosting contests with even more opportunities to win cash and recognition in the near future," stated Diek Minkhorst, co-founder of Womadz.
About Womadz - Womadz hosts online video contests on behalf of brands in order to source original, creative content to be used in marketing and advertising. The company incentivizes consumers to produce, select and promote original ads in a way that is both entertaining and rewarding.