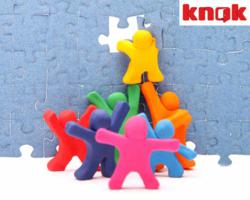 The new algorithm incorporated in Knok's system is an important progress that allows families to sit back and receive the best home swap recommendations.
Barcelona, Spain (PRWEB) February 22, 2013
The home exchange industry has existed for a very long time, nevertheless it has never really taken advantage of the latest technology until recently. The Internet offers the possibility of connecting families from all over the world, showcasing their homes, sharing their family lifestyles, interests... in order for them to get in touch with each other.
Knok, the home exchange website, has launched a new and updated algorithm to facilitate families with similar interests and needs, to find each other. The renovated algorithm analyses the destinations where the families wish to travel to, the dates they wish to travel, similar interests, the activity of the user while using the website... and many other specific features, all in order to recommend the best homes that fit exactly what the user is looking for.
The algorithm can be used by arranging the homes according to the filters the user wishes to apply in order to receive different kinds of recommendations based on his selection. The homes that will be displayed will be those homes that best match the requirements of the user.
Families from all across the world are already planning their home exchange vacations with other travelers saving an average of $3550 in their summer vacation. The advantages in travelling through home exchange open a door to live new local experiences every single day of the trip.
The new algorithm incorporated in Knok's system is an important progress for the home exchange industry leading the market not only to revolve around families searching for homes but, from now onwards, allowing families to also sit back and receive recommendations that best fit their profile and contact them directly. The algorithm increases the success ratio of finding a home swap by 3 times hence not only making the system more efficient, but by also satisfying the needs of the families in Knok's community.