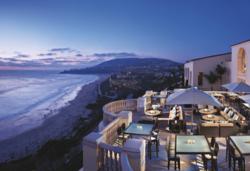 Dana Point, California (PRWEB) February 21, 2013
Guests and local residents are invited to celebrate Earth Hour through Stories of the Cosmos at The Ritz-Carlton, Laguna Niguel. Held on the Eco-Adventure Center's Connect the Dots outdoor game board, Stories of the Cosmos is presented complimentary from 8 to 9:30 p.m. on Saturday, March 23, 2013.
The night sky is filled with stars, far off galaxies and endless mysteries. During Stories of the Cosmos, Eco-Adventure Center naturalists will guide guests in discovering the Big and Little Dipper, Hercules, Orion, Pleiades, Taurus and Scorpio, all constellations that can be seen in the night sky from Dana Point in March.
"By holding Stories of the Cosmos outside by candlelight, we are supporting the Earth Hour mission, as well as offering a fun, educational experience for guests of all ages," said Eco-Adventure Center Director Lyn Evins.
Earth Hour is a worldwide event that encourages households and businesses to turn off their non-essential lights for one hour to raise awareness about the need to take action on climate change.
The Ritz-Carlton, Laguna Niguel's Eco-Adventure Center offers unique excursions that inspire participants with Southern California's unique ecosystems and connect their spirit to their larger global systems. Led by naturalists, the Eco-Adventure Center is dedicated to showcasing Southern California's natural wonders. Through the activities, the local surroundings become a natural classroom and living laboratory. Adults, families and kids learn through experience, which instills them with deep appreciation and respect for nature. As well, they discover how to live more environmentally responsible in their own homes.
Located halfway between Los Angeles and San Diego, The Ritz-Carlton, Laguna Niguel sits on a 150-foot bluff with panoramic white-water views of the Pacific Ocean and two-miles of sandy beach. The resort is a re-imagined surfside retreat that awakens guests' senses with its unique ocean-front setting and remarkable service heritage. As the premiere destination for travelers who desire a playful approach to Southern California luxury, the resort has been the recipient of many awards over the years, but is proud to boast earning AAA Five Diamond status for the 28th year, the longest in California. For more information or reservations call 800-241-3333, the resort directly at 949-240-2000, a travel professional or visit the web site at http://www.ritzcarlton.com/LagunaEcoAdventure.
The Ritz-Carlton Hotel Company, L.L.C. of Chevy Chase, Md., currently operates 81 hotels in the Americas, Europe, Asia, the Middle East, Africa, and the Caribbean. More than 30 hotel and residential projects are under development around the globe. The Ritz-Carlton is the only service company to have twice earned the prestigious Malcolm Baldrige National Quality Award which recognizes outstanding customer service. For more information, or reservations, contact a travel professional, call toll free in the U.S. 1-800-241-3333, or visit the company website at http://www.ritzcarlton.com. The Ritz-Carlton Hotel Company, L.L.C. is a wholly owned subsidiary of Marriott International, Inc. (NYSE: MAR)