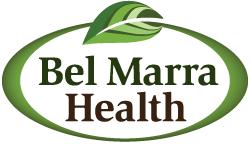 As the Bel Marra Health article reads, past studies have found that woman react to alcohol, anesthesia, aspirin, cocaine and tobacco differently than men.
Toronto, ON (PRWEB) February 21, 2013
Bel Marra Health, who offers high-quality, specially formulated vitamins and nutritional supplements, is reporting on a new medical study that shows how women and men respond to sleeping pills is becoming an increasing concern.
As Bel Marra Health reports in its article (http://www.belmarrahealth.com/brain-function/the-male-vs-female-sleeping-pill-controversy/) approximately 50 to 70 million Americans struggle with sleep problems and insomnia and one in ten have turned to prescription sleeping pills in a desperate attempt to get some shut-eye. These are some troubling statistics, especially if you consider the fact that taking sleeping pills even in small amounts is correlated with a 35 percent increased risk of cancer and a four times increased likelihood of dying early!
If that weren't bad enough, sleeping pills come with a bevy of potential side-effects including: constipation, burning and tingling extremities, dizziness, headache, heartburn, weakness, uncontrollable shaking, dry mouth, diarrhea, rash, vomiting, hives and blurred vision…to name a few. Although sleeping pills are dangerous for both genders, women need to take extra caution when considering them because they have a dramatically different effect on women than they do on men.
As the Bel Marra Health article reads, past studies have found that woman react to alcohol, anesthesia, aspirin, cocaine and tobacco differently than men. The reason for this is that the male and female kidneys, liver and gastric enzymes perform differently. Also, some aspects of the female anatomy result in an enhanced ability to absorb certain drugs, which isn't necessarily a good thing. Recently, researchers decided to investigate if women also metabolize and react to sleeping pills differently, and they were shocked to find out just how large of a difference there is between the genders when it comes to the metabolism of sleeping pills.
The researchers found that 15 percent of women would be too impaired to drive a car eight hours after taking zolpidem (the active ingredient in many sleeping pill), whereas only 3 percent of men would be considered too impaired. They also found that women have a higher likelihood of suffering from temporary memory loss after ingesting the drug and concluded that woman simply don't process the drug the same way as men.
According to Dr. Peter Rice of the University of Colorado Skaggs School of Pharmacy and Pharmaceutical Sciences: "Men have higher testosterone levels than women, which makes them (men) metabolize it more rapidly. So if women take that 10 milligram dose (they) will have a higher level."
(SOURCE: "J Aging Stud." "And mostly they have a need for sleeping pills": physicians' views on treatment of sleep disorders. Jan 2013)
Bel Marra Health is the maker of "Joint Rescue Formula" a high-quality nutritional supplement designed for joint health in formulations designed to address this specific health concern. All ingredients are backed with scientific evidence. Every product is tested for safety, quality, and purity at every stage of the manufacturing process. Furthermore, Bel Marra Health products are produced only in Health Canada approved facilities, going that extra mile to ensure our health conscious customers are getting top quality products. For more information on Bel Marra Health visit http://www.belmarrahealth.com or call 1-866-531-0466.