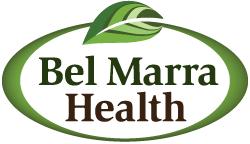 The findings of this study showed that there was a huge difference between "perceived" soup and the "actual" soup provided.
Toronto, ON (PRWEB) February 22, 2013
Bel Marra Health, who offers high-quality, specially formulated vitamins and nutritional supplements, is reporting on a new study that says mental images can actually help control cravings.
As Bel Marra Health reports in its article (http://www.belmarrahealth.com/healthy-eating-2/the-effect-of-mental-images-on-cravings/) mental images of food items could actually control cravings and potentially serve as an additional approach to the prevention of weight gain.
Using a study population of 100 adults, half of the subjects were shown images of either 300 ml or 500 ml of soup. Minutes later, the study participants were given the opposite amount of soup that was shown to them.
As the Bel Marra Health article reads, the individuals who received the smaller amount of soup reported hunger after consuming the soup. However, three hours after the experiment, these same individuals were again given the same amount of soup they received earlier, yet did not complain of hunger or any form of cravings. For the group that was shown a bigger bowl of soup but actually received a smaller amount, these individuals easily achieved satiety, with most of them not finishing the entire serving of soup.
The findings of this study showed that there was a huge difference between "perceived" soup and the "actual" soup provided. It appears that initially, an individual would notice that the amount of soup they received was not the same as what they see in the images. However, the time interval between the first and the second serving of soup apparently trained the study participant to process the information from the images and thus their cravings or hunger pangs subsided.
This recent medical report serves as the first account on the manipulation of cravings in food consumption. The authors of the study feel that this form of episodic memory may actually help curb cravings in those who struggle with issues of weight gain. The findings of the study is a total opposite of the saying "out of sight, out of mind", in which we would think that the absence of junk food and other sumptuous food items would help in controlling our cravings.
The authors of the report also explained the possible mechanism behind this mental control of hunger and cravings. They said that this psychological mechanism might be similar to amnesia, in which an individual may be standing in front of a loved one yet does not recognize who that person is.
(SOURCE: "PLoS One.", Brunstrom JM, Burn JF, Sell NR, Collingwood JM, Rogers PJ, Wilkinson LL, Hinton EC, Maynard OM, Ferriday D. Episodic memory and appetite regulation in humans. 2012;7(12):e50707. doi: 10.1371/journal.pone.0050707. Dec 2012)
Bel Marra Health is the maker of "Real African Mango" a high-quality nutritional supplement designed for weight loss in formulations designed to address this specific health concern. All ingredients are backed with scientific evidence. Every product is tested for safety, quality, and purity at every stage of the manufacturing process. Furthermore, Bel Marra Health products are produced only in Health Canada approved facilities, going that extra mile to ensure our health conscious customers are getting top quality products. For more information on Bel Marra Health visit http://www.belmarrahealth.com or call 1-866-531-0466.