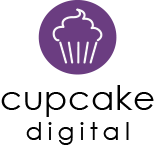 We always liken our philosophy to baking spinach into a brownie. The good stuff is in there but the child doesn't know about it. When we create an app, we infuse learning moments into the fun.
New York, NY (PRWEB) February 21, 2013
Wubbzy Loves You was released today by Cupcake Digital, Inc., a digital media company dedicated to the development of apps for preschoolers based on popular television properties. When Wubbzy and his friend Daizy find that Mr. Mailman is unable to work because of his coldy cold, they help save this special holiday by delivering lots of fun Friendship Day cards to all of the kooky residents of Wuzzleburg. The app is available today on iTunes, Amazon, Google Play, and Barnes & Noble for the introductory price of $1.99 (full price is $2.99).
"Our Cupcake Digital interactive story apps, based on episodes of the Emmy Award-winning series 'Wow! Wow! Wubbzy!,' are being embraced by fans of the show and by parents looking for entertaining, yet educational, experiences when they share apps with their kids," said Cupcake Digital Chairman Brad Powers. "We always liken our philosophy to baking spinach into a brownie. The good stuff is in there but the child doesn't know about it. When we create an app, we infuse learning moments into the fun."
Children, parents, caregivers, and educators have discovered the value of the Common Core Corner and Grown Up's Corner in every one of Cupcake Digital's apps, and educators, in particular, have discovered the wonderful teaching opportunities these enhanced apps provide. Cupcake Digital apps have been lovingly crafted with imaginative storytelling, tappable animations, bright graphics, sing-along music videos, coloring pages and educational games. Additional features include:
EDUCATIONAL FEATURES

Three Reading Modes: Just a Book, Read & Play or Read to Me
Professional narration, promoting reading through sound and sight
Hands-On Learning Activities: Bright, interactive learning games so kids can practice number recognition skills with a bubble counting game and build their sight word awareness with the mailbox game
OPPORTUNITIES FOR SHARED SCREEN TIME
Grown-Up's Corner: This is the area where parents will find thoughtful questions to prompt discussion and initiate collaborative conversation with their children to encourage further thinking about the story.
Common Core Corner: Common Core State Standards (CCSS) are being introduced into schools throughout the country during the 2013 and 2014 school years. Parents will appreciate the new Common Core Corner for further explanation of the educational activities infused within the app to help prepare children for what they will be expected to learn in kindergarten.
SING-A-LONG MUSIC VIDEOS
Children will want to get up and dance with original Wubbzy music videos, including I Love You and Me and My Friends.
COLORING PAGES
Kids can tap into their creativity by painting some of their favorite characters and scenes straight from the story!
Young fans can embark on many Wubbzy-related adventures in other top-rated apps, including the recently released Wubbzy's Fire Engine Adventure and Wubbzy's Dinosaur Adventure. Other Wubbzy apps include Wubbzy's Pirate Treasure, Wubbzy's Space Adventure, Wubbzy's Train Adventure and Wubbzy's The Night Before Christmas. Parents can find free downloadable worksheets and recommended activities for further practice of Common Core skills on http://www.CupcakeDigital.com. Wubbzy and friends are also interacting with fans on Facebook, Twitter and Pinterest as iWubbzy, iDaizy, iWidget and iWalden.
About Cupcake Digital
Cupcake Digital, Inc. was established in June 2012 with the intent of transforming children's entertainment properties into deluxe story experiences infused with educational elements. Its first venture into digital applications was based on the Emmy® Award-winning television series "Wow! Wow! Wubbzy!®" These apps immediately rose to # 1 and # 3 among children's book apps on Amazon and iTunes respectively. Since then, every subsequent app created by Cupcake Digital has achieved a top 10 ranking on Amazon. Headquartered in NYC, Cupcake Digital was founded by proven professionals in the fields of technology, family entertainment, publishing and brand marketing. In October 2012, Cupcake Digital received its first round of private funding and has since gone on to partner with additional major children's entertainment properties. For more information about Cupcake Digital Inc., please visit http://www.cupcakedigital.com.
About Bolder Media
Bolder Media, Inc. is a joint venture formed by veteran producers Susan Miller and Fred Seibert for the development of books, television series, movies and digital media for young boys and girls. Susan Miller of Bolder Media, Inc. and Mixed Media Group and Fred Seibert of Bolder Media, Inc. and Frederator Studios are executive producers on Wow! Wow! Wubbzy! Bob Boyle is the creator and executive producer of the series. Wow! Wow! Wubbzy! is produced by Bolder Media, Inc. in association with Starz Media.
NOTE TO MEDIA: Screen grabs, video clips, and promotion codes available upon request.