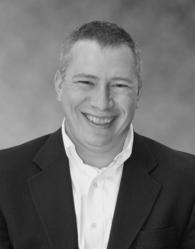 I am pleased to expand my role within Carson-Dellosa and continue working to serve teachers and parents as they help all children reach their full academic potential
Greensboro, North Carolina (PRWEB) February 21, 2013
Carson-Dellosa Publishing, LLC, a leading provider of premium, standards-based supplemental educational content for elementary and middle school teachers and parents, announced the appointment of Al Greco as chief executive officer. Greco succeeds Judy L. Harris, who expressed a desire to spend more time with her family.
"Al has already led much of the revenue-generating side of Carson-Dellosa. It feels natural to have him lead the company as a whole. His deep experience in book publishing and his intuitive connection to our retail partners, parents and teachers make him a perfect fit for this role," said John Loh, Chairman of the Board of Carson-Dellosa Publishing.
"I am pleased to expand my role within Carson-Dellosa and continue working to serve teachers and parents as they help all children reach their full academic potential," Greco said. "Carson-Dellosa does so with such trusted brands as Carson-Dellosa, Spectrum and Summer Bridge Activities. We are a market leader that delivers practical, innovative and developmentally appropriate solutions that align with state and Common Core State Standards."
Greco joined Carson-Dellosa in 2011 as senior vice president of sales, promotions and marketing. Previously, he spent much of his career at Random House and rose to hold vice president roles in online and retail sales. For four of those years, Greco built Random House children's books presence with national accounts.
Greco is a graduate of New York University and has attended an executive development program at Harvard Business School.
About Carson-Dellosa
Carson-Dellosa Publishing, LLC, based in Greensboro, North Carolina, is a leading supplemental curriculum solutions provider for both educators and parents around the world. Founded by two teachers, our company boasts a more than 35-year history of enhancing each child's learning potential and environment through quality curriculum and printed and digital supplemental learning materials for school and home.
Carson-Dellosa provides educational materials developed by experienced educators, tested with teachers and parents, and certified by a third party to align to the new Common Core State Standards. Offerings include the industry's most recognized and respected award-winning brands such as Learning Spot™ Lessons, Summer Bridge Activities™, Mark Twain Publishing, Brighter Child® and many more.
To learn more about Carson-Dellosa, visit carsondellosa.com, Facebook.com/CarsonDellosa, Twitter.com/CDPub, Pinterest.com/Carson-Dellosa or YouTube.com/CarsonDellosaPub.