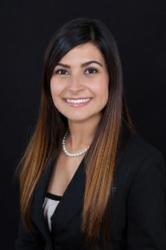 ...when a couple is able to come to an agreement with regards to their divorce, they should be afforded the opportunity to have their case handled in a quick and efficient manner without ever stepping foot in a courtroom
Los Angeles, CA (PRWEB) February 20, 2013
A Wallin & Klarich client seeking a divorce after 10 years of separation from his former spouse was able to get a quick divorce after Los Angeles Divorce attorney, Yvette Ochoa, assisted him through the divorce process.
"Every person deserves a day in court. But when a couple is able to come to an agreement with regards to their divorce, they should be afforded the opportunity to have their case handled in a quick and efficient manner without ever stepping foot in a courtroom," said Los Angeles Divorce attorney, Yvette Ochoa.
As reflected in court documents from Los Angeles Superior Court—South District, case number ND069289, after a short term marriage, the client and his former spouse had lived completely separate lives for 10 years. But even though the client and his former spouse had been separated for 10 years, neither had ever filed for divorce. As a result, neither spouse was legally able to remarry and had not been restored to the status of a single person. Both the client and his former spouse were employed and had received no financial assistance from one another after the separation. The former couple had no community assets and also had no minor children because they had been separated for such a long period of time.
According to court records, the client contacted Ms. Ochoa because he wanted a fast divorce and wanted the process to be as painless as possible. Ms. Ochoa was understanding of the situation and aware of how to approach the client's divorce process so that it could be handled quickly, efficiently and to the client's satisfaction. Ms. Ochoa assisted the client through the default process, because both the client and his former spouse were in complete agreement about the terms of the divorce. Not only was there no community property that needed to be divided and no children from the marriage, but the client and his former spouse also had agreed that no ongoing Los Angeles spousal support was needed.
The default process is the quickest way to complete the divorce process under California law, which states that six months after filing for divorce is the earliest date that a divorce can be finalized. A default divorce process also does not require either party to attend a courtroom proceeding. With the assistance of Ms. Ochoa, a default was entered four months after the client's divorce was filed, and both the client and his former spouse will be restored to the status of single persons within the next two months, without ever having stepped into a courtroom.
###
About Wallin & Klarich
As a premiere criminal defense and family law firm based in California, Wallin and Klarich ( http://www.WKLaw.com and http://www.WKFamilyLaw.com) has been assisting clients from across the country for over thirty years. The firm believes that every person is entitled to the highest quality legal assistance when it comes to facing difficult situations and has committed all of its resources to aggressively defending its clients. The firm has established itself as one of the most successful in the nation when it comes to defending against charges of DUI, criminal matters and sex crimes, and is acknowledged for successfully handling divorce and child custody cases. By making certain that our clients legal rights are always protected we take the "fear" out of the legal fight.